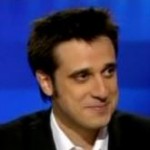 I see high chances that the next great report on Latinos in the United States will be entitled "What is it that Latinos want?"
CNN's documentary "Latino in America" (no official online video as of this writing) debuted last week to great expectations, but so far the response from Latinos has been mostly negative, toward the special and its host Soledad O'Brien.
Take for instance the op-ed reaction by ColorLines magazine editor Daisy Hernández, published on El Diario last Monday. She claimed that "Latino in America" was not really about Latinos but "rather about the mythology that gringos have built on immigrants, seeing them as people who succeed without the help of their families, communities or the government." She also saw CNN suggesting that the responsibility for the problems Latinos face resided in their families (as opposed to failures in policies or institutions). Finally, she criticized the piece because of what it could have done but didn't, like, say, "to propose a review of the education system." (No word on if this meant O'Brien should quit journalism and run for office.)
On Tuesday, it was the turn of Amherst College professor Ilan Stavans. The noted scholar started his analysis by dismissing O'Brien as "questionable" but not explaining why. Then, he accused CNN of everything from being "interested in attracting the Hispanic viewer" to being slow; from censorship for not airing a soundbite that attacked Lou Dobbs to forgetting that there were "thinking people this side of the television screen." (His attacks on Lou Dobbs, as well as the campaign currently underway to have the anchor fired from CNN for his unfair attacks on immigrants are fair, but have nothing to do with the quality of "Latino in America.")
Some went even further. If you have too much free time on your hands (and a fetish for incongruous rants), watch the YouTube video posted by stand-up comedian Mike Robles. There, he repeatedly calls O'Brien a "pendeja" for "exploiting" Latinos, and even uses a Hitler analogy by accusing the reporter of "using her knowledge" (of journalism? of Latinos?) in evil ways for not portraying the Latino experience in a more positive light (forward to 4:30). (Contrary to what you may think, Mr. Robles is not a noted scholar of Godwin's Law.)
The common ground of these criticisms —which resemble some I heard from friends and colleagues— seems to be that the stories portrayed by O'Brien were not representative of the Latino experience. That, unless you consider 'pendeja' a serious argument, of course. And, without refuting in detail their assumptions and conclusions (most of which I disagree with), it must be noted that none of the mentioned commentators analyzed in detail the second part of the documentary, which was more susceptible of editorial criticism (such as ending the 4-hour saga with a man failing a test for the second time). This leads me to believe that they didn't watch the whole show — just jumped to quick conclusions.
Let's say it clear: "Latino in America" is not perfect, but it is a great work of television journalism. In four hours it covered a wide range of stories that represent a significant portion of the lives Latinos lead.

>>>NEXT: Inside "Latino In America"
This is an opinion piece. The views expressed in this article are those of just the author.