Melissa Harris-Perry Defends Obama's White, Male Cabinet: Clarence Thomas Not Representative Of Black People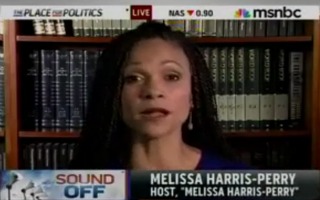 MSNBC host Melissa Harris-Perry weighed in on the controversy surrounding President Barack Obama's lack of women and minorities in high ranking positions in his second term Cabinet. She told MSNBC anchor Thomas Roberts that, while Obama's inner circle is dominated by white men, the president is likely to surround himself with people with diverse views and opinions. She justified this by saying that Supreme Court Justice Clarence Thomas, for example, does not hold views that are representative of "the vast majority" of African-Americans.

RELATED: Congressional Black Caucus Member Savages Obama's White, Male Cabinet Picks: It's 'Embarrassing As Hell'
"I think we want to be careful, because no one wants to assume that any given physical body carries with it a set of political ideas," Harris-Perry said.
"You know, Clarence Thomas sitting on the Supreme Court of the United States does not mean that Justice Thomas is representing, necessarily, the positions, the issues, even the Constitutional interpretation that is shared by the vast majority of civil rights organizations and by the vast majority of African-Americans," she added.
Harris-Perry said that Rep. Michele Bachmann (R-MN), for example, would not be representative of the issues of concern to most women had she become the Presidnet of the United States.
Finally, Harris-Perry opined that Congressional Republicans would offer "resistance" to any Cabinet nominee, regardless of their gender or race.
Watch the clip below via MSNBC:
> >Follow Noah Rothman (@Noah_C_Rothman) on Twitter
Have a tip we should know? tips@mediaite.com