Melissa Harris-Perry Hosts Panel Discussion On The Societal Effects Of Pornography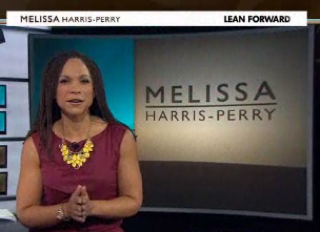 Melissa Harris-Perry went where few pundits dare venture on her program this morning– the world of pornography, and how people are affected by consumption of porn. In a panel discussion that included both a porn producer and academics, where they tried to sort out who exactly benefits from the industry, and who is most negatively affected.

RELATED: Melissa Harris-Perry Talks Genocide, Slavery, And Imperialism In July 4th Celebration
Harris-Perry first noted that Utah is the state that consumes the most pornography, and noted the interesting fact that blue states consumed more pornography after President Obama was elected because "when you win, your testosterone goes up so you search for more porn online." The panelists then began to look at the industry and the fact that it has fallen somewhat. Jaclyn Friedman noted that there were plenty of people in the industry doing harm, but not all of it was negative, and producer Tristan Taormino agreed. She added that "niche porn is doing well" because "they offer a really unique product to an underserved, underrepresented minority," while bigger companies have to deal with serious piracy issues.
Harris-Perry noted that the question of who benefits is key to the discussion, with those who are adamantly against pornography not acknowledging that "hotel chains that show pornography, academics who write about pornography and sell their books" are among those who benefit. Michael Eric Dyson agreed, "throw[ing] a little Foucault in there" to note that power "is distributed across the board," and that the success of niche porn "an extraordinary view of affirmative action penetrating into the realm of pornography."
Fordham Professor Zephyr Teachout noted that there were several concerns in the discussion– where the money goes and "how people are treated," suggesting that niche pornography allows for the actors to have much more agency in what they do. "I have concerns," she added, "as a woman how sexualized the culture is."
The segment via MSNBC below:



Have a tip we should know? tips@mediaite.com