Memphis Man Tried to Trick His Neighbor Into Accepting a Severed Human Head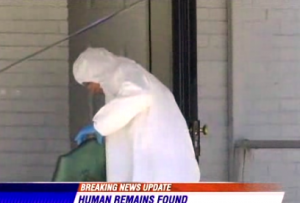 A Memphis man is behind bars tonight after he allegedly attempted to dispose of a human head by placing it in a bag of scrap metal and giving it to his neighbor.
Michael Wilson Jr. was giving a neighbor some scrap metal to get it off his hands, and suddenly a severed human head fell out of one of the bags. The friend, Lacedric Ruffin, was horrified at the sight and called the cops after Wilson, who is schizophrenic according to other neighbors, pleaded with Ruffin to keep him it a secret, telling him he actually didn't mean to kill the guy.
Ruffin also spoke with WREG-TV, the ABC affiliate in Memphis, in which he said the following:
"I'm like, man, what the hell you got going on, bro? He said something like he didn't mean to kill him. I said, kill who brother? I don't want to know who that is, I don't want to know. You don't got to tell me."
Interestingly enough, Mr. Ruffin is on parole himself and is extremely relieved that he called police, since his fingerprints are all over the trash bags which contained the severed head.
Cops also reportedly found severed hands, a decomposed leg, and the corpse inside Wilson's home.
Wilson is charged with second-degree murder and abuse of a corpse, and is currently behind bars on $2 million bond.
Watch the report below, via WMC-TV. Note: Video auto-plays.
[Image via screengrab]
[h/t The Daily Caller]
Follow Andrew Desiderio (@forza_desiderio) on Twitter
[Note: Mediaite intern Andrew Desiderio is a student at The George Washington University.]
Have a tip we should know? tips@mediaite.com