Michael Avenatti Vows to Bring Jacob Wohl to Justice as Part of His 'Life's Work'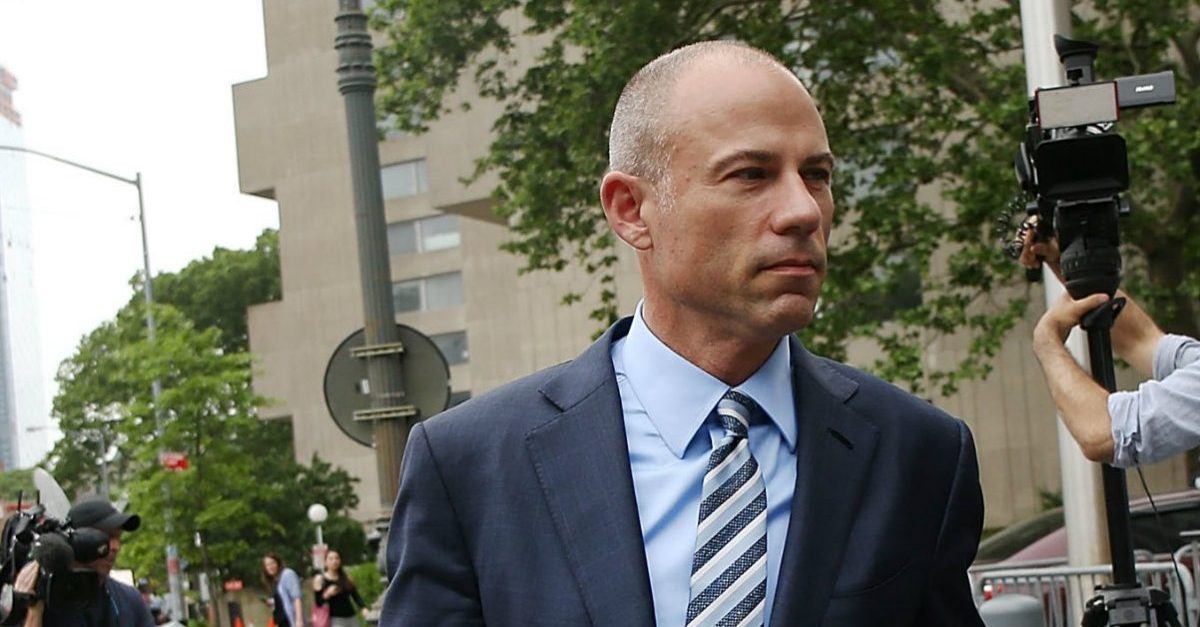 On Sunday, Stormy Daniel's lawyer Michael Avenatti vowed to bring Jacob Wohl to justice.
He also said he would make it his life's work.
"Here is something that I thought I would never type: I have located someone more dishonest with less of a moral compass and lower standards than Donald Trump," Avenatti wrote. "His name is Jacob Wohl. And I am going to make it part of my life's work to bring him to justice."
Shortly after his release following his arrest for domestic abuse, Avenatti pointed fingers at Wohl — a conservative conspiracy theorist — and Surefire for somehow orchestrating his arrest.
He also repeated his Wohl-blaming in an interview with TMZ, saying into the cameras: "Jacob, if you're watching, I'm coming for you. If I was Jacob, I would not be sleeping well at night—let me just say that."
Wohl was watching. He tweeted out the video of Avenatti's threat.
Wohl then spoke to the Hill Reporter and claimed Avenatti doesn't really think that he was involved after all.
"Well I don't actually think that he believes that I'm involved," Wohl said. "I really don't think that he believes that. There are two people who certainly know what happened. It's him and it's this person (accuser). Again, I don't think he's coming to that conclusion. I think he's blaming me as a way to profess his innocence."
Avenatti's latest tweet, however, certainly sounds like he has quite a grudge against Wohl.
[image via Getty Images]
Have a tip we should know? tips@mediaite.com