Michael Shannon Unleashes on Trump Supporters: 'The Country's Filled With Ignorant Jackasses'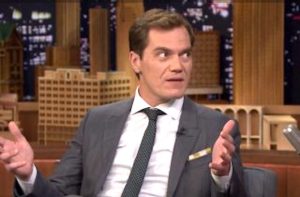 If you voted for President-Elect Donald Trump, maybe stay away from Michael Shannon for a while. In a recent interview with RogerEbert.com about his new film Nocturnal Animals, when asked about the election, he totally unleashed on Trump and his supporters. First, he said he wasn't pleased that the "Orange Man" is going to be in charge.
When asked whether he could make sense of what happened during the election, he said, "Yeah, I'll tell you how to make sense of it: This country's filled with ignorant jackasses. The big red dildo running through the middle of our country needs to be annexed to be its own country of moronic assholes. You can call it the United States of Moronic F*cking Assholes."
"I don't know how people got so goddamn stupid," he continued.
But it's really weird, because it's like the last eight years, now it feels like a lie. Like, this has been festering underneath the whole time. Racists, sexists. And a lot of these people, they don't know why the f*ck they're alive… So this Trump thing is like getting a box of firecrackers, or something. It's like, 'Well, this will be fun for a little while, this'll kill some time.' Because, y'know, the jackass will be amusing on television, stay stupid sh*t…. It's the worst thing that's ever happened. It's the worst.
Find the full interview on RogerEbert.com.
[image via screen grab]
This is an opinion piece. The views expressed in this article are those of just the author.