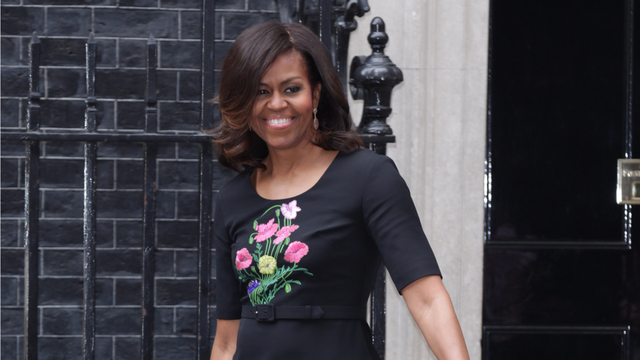 It's hard to believe that it's been only a few weeks since Michelle Obama left the White House. It feels like forever, and we miss her already. And now we have an idea of when and where we might be seeing her next: She's going to be a guest judge on a reality show.
This season, Graham Elliot has departed from Masterchef Jr., which premiered last night. According to a report from the Los Angeles Times, in his place there will be rotating guest judges, including Martha Stewart, The Muppets, and yes, the former FLOTUS.
It's not a surprising choice for Obama, who during her eight years in the White House made her Let's Move! campaign a top priority. The campaign aims to fight childhood obesity by helping families get access to healthy food and aiding children to become active physically.
Obama also has great taste in food herself. Eater documented where the former first couple ate on a trip to New York City last year, and they hit up some seriously delicious spots. It can't be ignored that over the last couple of years, Washington D.C.'s food scene has boomed in unprecedented ways. Bon Appetit named D.C. its Restaurant City of 2016. The former first couple's love of dining out is well-documented, and there's no question that there's a connection between the couple and the opening of a ton of new and interesting restaurants in the city.
Her love of food and kids make her a pretty perfect choice for the spot. We don't know yet is when the episode airs, but we're ready for her to be back in our lives.
[image via twocoms / shutterstock]
Have a tip we should know? tips@mediaite.com