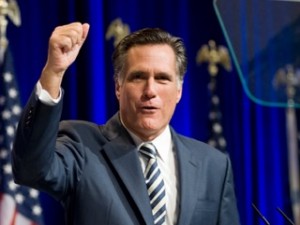 Mitt Romney picked up a victory in the Maine caucuses Saturday to rounds of raucous applause, garnering 39% of the vote (2,190 votes). Ron Paul finished second, with 36% (1,996 votes). The Maine victory stems a state losing streak for Romney, who suffered three losses earlier in the week. Rick Santorum finished in third (18%), and Newt Gingrich was in fourth (6%).
In the days leading up to the announcement, the winner was expected to be either Romney or Paul, as Gingrich and Santorum had essentially ignored the state. Romney had planned on taking Saturday day off, according to the Associated Press, but decided to visit two Maine caucus sites instead, in hopes of giving a last-second boost to his chances; the strategy appears to have worked.
Paul, who lost by 194 votes, had told CNN before the results were announced that his supporters "always come through when we need them" and his there were suggestions the difference could be as little as 100 votes. He later told POLITCO's Tim Mak that he thought he could win. John King reported that he had spoken to people in the Romney camp who were confident that they would pick up the win, as well.
In 2008, Romney won the Maine caucus, with John McCain finishing second and Paul coming in third.
The Maine caucus results come just hours after Romney won the CPAC straw poll, with Santorum in second, Gingrich in third, and Paul — who didn't attend CPAC — in fourth. The next primaries are scheduled for Feb. 28, when Michigan and Arizona will award a combined 59 delegates.
Watch the results via CNN below:
Have a tip we should know? tips@mediaite.com