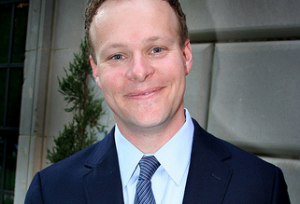 As first reported by Mediaite, Morning Joe executive producer Chris Licht has agreed to leave MSNBC for CBS News, where he will become vice president of programming for the news division, according to The New York Times.
According to the Times' Brian Stelter, the hiring of Licht is intended to be a boost to a news division that trails its competition:
Mr. Licht's hiring will be announced by CBS News on Thursday. At CBS, he will try to inject new energy into the network's long-troubled morning show, "The Early Show," and develop other programs and projects. Though the morning show will be his "first focus," Mr. Licht said in an interview, "I will be doing whatever I can to help."

Mr. Licht is part of a reboot by CBS News — the third-place network news division — at a time when Katie Couric is leaving and Scott Pelley, a "60 Minutes" correspondent, is replacing her on the "CBS Evening News." Along with a new anchor, the news division has a new chairman, a new president and a hard news mandate.
Stelter quotes Licht saying the decision to leave MSNBC is "unequivocally the hardest decision I've ever made." But he has harbored an interest for years in having a broader executive role at a network, and NBC, the leading network news division, did not need the help the way CBS does. "That's whats exciting about this job," he said. "It's not 'Hey, come protect the status quo.' It's 'Hey, come here and let's try new things.' And you have the freedom to do that."
Have a tip we should know? tips@mediaite.com