Morning Joe Rails Against Trump's 'Flailing' Foreign Policy: He's Adopted Soviet Union Position
On MSNBC's Morning Joe on Tuesday, host Joe Scarborough said the security clearance revocation story was another way for President Donald Trump to draw attention away from "what should be" the headline of the year. Trump's foreign policy is adopted from the Soviet Union's, he said.
"We just thought as a public service, to all of you who might have been distracted by the shiny penny that they threw out on the streets yesterday, that we be clear about what this year's leading headline is, what it should be and what it will be," said Scarborough in the show open, and then he showed several news headlines before featuring his own tweet.
So let's be clear about this year's leading headline:

'AMERICAN PRESIDENT PAWN FOR PUTIN; PROMOTES SOVIET STRATEGY ON NATO' https://t.co/4OmekyqwtG

— Joe Scarborough (@JoeNBC) July 23, 2018
After introducing the day's guests, he carried the theme into his discussion with co-host NBC's Willie Geist.
"There are so many ways that Donald Trump and his team always try to distract, but there can be no mistake about what this week's, this month's, this year's most shocking headline is politically," he said. "He adapted, he adopted – and don't believe your public servants on Morning Joe, you can listen to commentators on Russian state television and they will say – that Donald Trump has adopted the Soviet Union's position on NATO."
"What he did in Helsinki was nothing short of disregard U.S. national intelligence, and also drive a wedge between our allies in Europe that, well, helped us win a cold war," he concluded.
Geist said the White House knows that Helsinki was 'a disaster" and went over the security clearance situation. Watch the clip above, via MSNBC.
[Featured image via screengrab]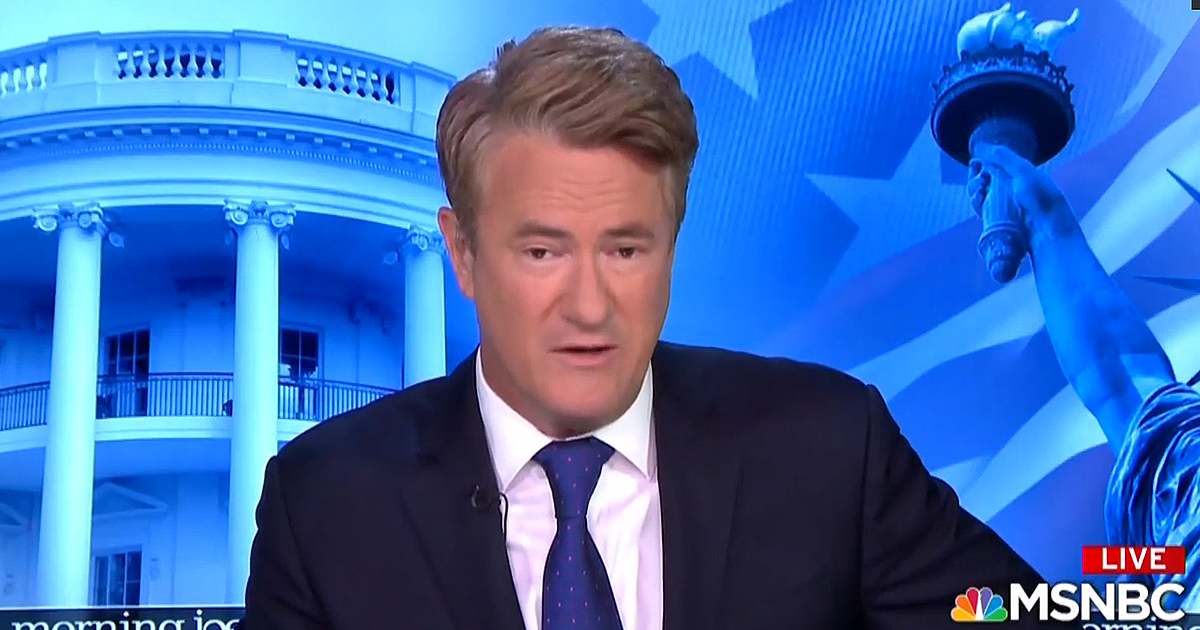 —
Follow Caleb Howe (@CalebHowe) on Twitter
Have a tip we should know? tips@mediaite.com