Morning Joe Wonders Why Trump Supporters Won't 'Just Crank Up the Google Machine'
On Morning Joe on Monday, the hosts were teasing an upcoming segment when they became sidetracked on the question of why supporters of Donald Trump don't fact check things he says. Exasperated Joe Scarborough wants to know why people, including friends and members of his family, can't just look things up.
Co-host Mika Brzezinski explained that they were going to be doing a fact-check of the president's recent economic claims, and that "some of it starts with a simple Google search," and that's when Joe jumped in about checking facts in general.
'By the way why don't people– why don't my friends and family just turn on the Google machine?" he said. "Just crank it up in the backyard, just crank up the Google machine–"
"Because as Elise just said, the truth has been devalued," Mike replied. "And people must not care. That's what this president has done."
Joe repeated the point saying "so many of his lies, so many of his claims can be completely blown out of the water with 30 seconds and just, again, borrow your neighbor's Google machine."
At the end of the clip, Joe says it one more time. "The truth is thirty seconds away," he says. "Check out Google. Check out Yahoo. Check out what other search–MSN, of course, yes."
Quick fact check: MSN's search is called Bing these days.
That's how easy it is. Which is pretty much their point.
Watch the clip above, courtesy of MSNBC.
[Featured image via screengrab]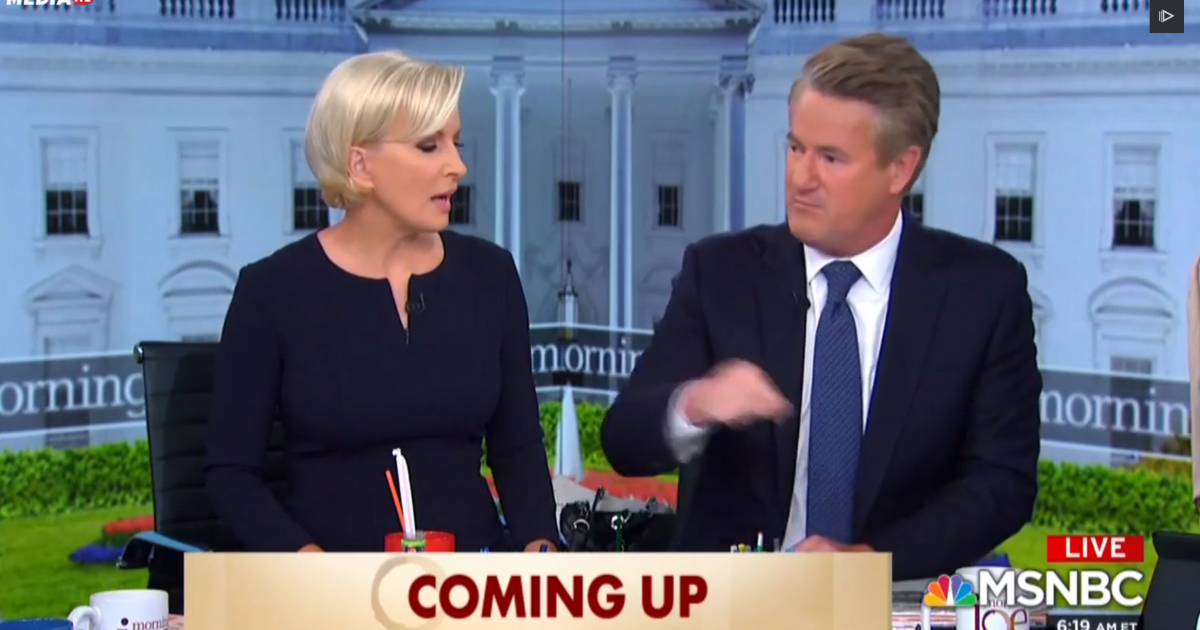 —
Follow Caleb Howe (@CalebHowe) on Twitter
Have a tip we should know? tips@mediaite.com