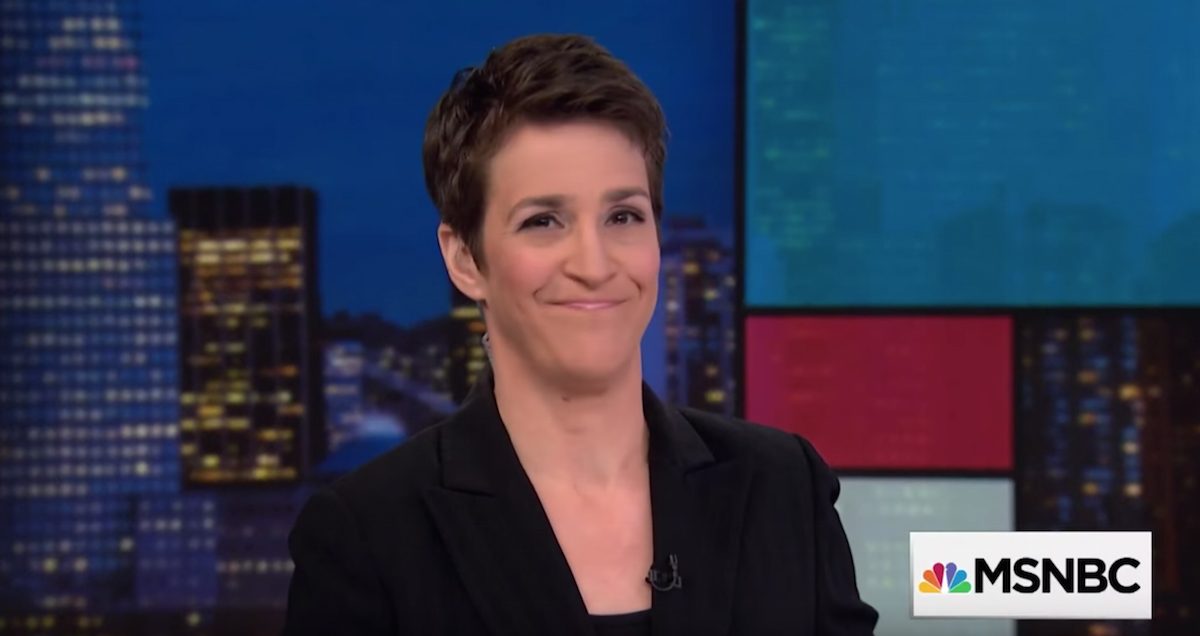 In something that is becoming more common as we move further into the first term of President Donald Trump, MSNBC and, in particular, Rachel Maddow had a decent ratings night to begin the weekend, though just falling shy of besting stalwart Fox News.
Maddow dominated in both the key 25-54 demographic and overall viewers, leading all of cable news in both metrics. As for the rest of the MSNBC gang, their primetime programs, with the exception of All In with Chris Hayes, easily won that coveted 25-54 demo, though only Maddow can boast having the most overall viewers of the night, clocking in an astounding 2.829 million. Chris Hayes put in a somewhat respectable 1.9 million, though falling short of the numbers Tucker Carlson's show pulled down, while Lawrence O' Donnell fought valiantly with 2.146 million, besting Fox News rival The Ingraham Angle. Overall, MSNBC walked away with an average Friday primetime viewership of 2.292 million.
Fox News, on the other hand, just barely squeezed past MSNBC on the average total viewers front, racking up 2.295 million. Notable programs? Tucker Carlson Tonight led the pack, with 2.489 million viewers. Sean Hannity's time slot, which aired a special, followed close behind, counting 2.315 million sets of eyeballs. Ingraham rounded out the primetime slate by pulling in 2.079 million viewers.
Over on CNN, things did not look quite as rosy. The network boasted an average Friday primetime viewership of just 911,000, less than half of either of their main competitors. Not a single CNN program on Friday night topped a million, with both hours of Anderson Cooper 360 running just shy, with 986,000 in the 8 p.m. slot and 896,000 in the 9 p.m. slot. Oh well, you can't win 'em all or, uh, you know, any of them.
As for beyond primetime, Fox News led for the entire day, with an average of 1,500,000 viewers. MSNBC came in second, with an average of 1,126,000, and CNN trailed with an average of 669,000. In the key 25-54 demo, the results repeat themselves, with Fox News averaging 308,000, MSNBC averaging 241,000 and CNN, coming up the rear, averaging 222,000.
[image via screenshot]
—
Follow Lawrence Bonk (@sidescrollers) on Twitter
Have a tip we should know? [email protected]