MSNBC contributor Mike Barnicle called President Donald Trump's base of supporters "deranged" based on what he saw at the president's recent rally in Tampa, Florida, where reporters — especially CNN's White House correspondent Jim Acosta — were harassed by crowds of hecklers giving them the middle finger.
"The president of the United States clearly fearful because he knows what he did," Barnicle said while appearing on Morning Joe today. "And he knows that Bob Mueller and the investigation that they are conducting is on to what he did, and that's the result of the tweets."
"But there's something else here that is truly dangerous, and that is the venom that he has begun to feed on an almost daily basis out into the public. We saw it at the rally the other night. It's longer fun, none of it is funny. It's truly dangerous," he added.
"Yes," Mika Brzezinski responded in agreement.
"We keep referring to his base," Barnicle continued. "Well, I'm sorry, but the people we saw the other evening at that rally, if that's his base, it's deranged."
Host Joe Scarborough then went on a monolouge about how he called "a lot of my friends and Republican friends" after seeing the spectacle at Trump's Tampa rally and asked, "What's changed?" Are you guys buying into this?"
Scarborough added that "they all said no" and that there is a "deep, deep unrest along life-long Republicans."
"The chamber of commerce Republicans no longer exist. They're wiped out," the former Republican congressman said. "And as we've said here time and again. Politics is a game of addition, not subtraction. That hard core dwindling base. That spells real trouble for Republicans. This fall. And real trouble for Donald Trump in 2020."
Watch abOve, via MSNBC.
[image via screengrab]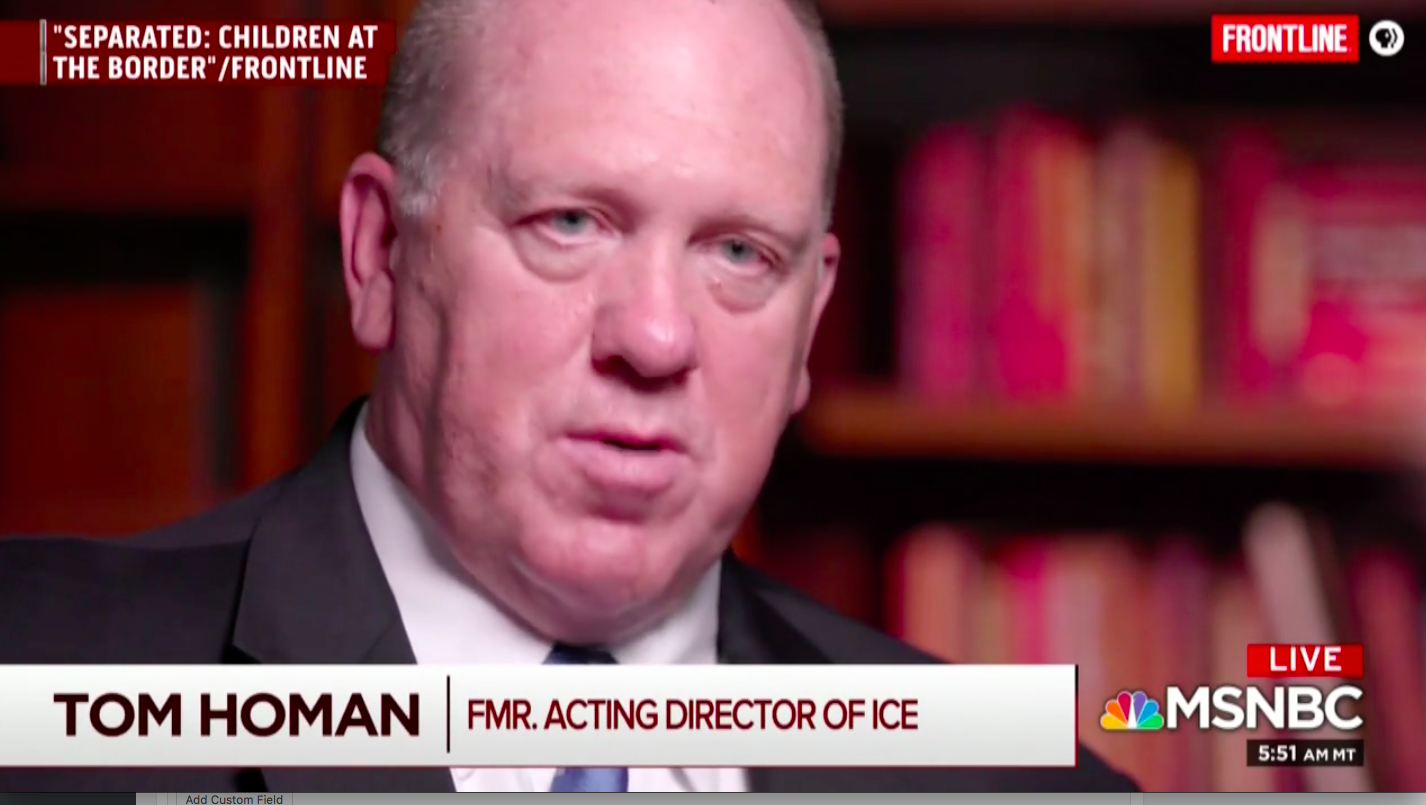 ——
Follow the author on Twitter (@calebecarma).
Have a tip we should know? tips@mediaite.com