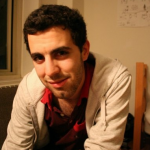 With the recent announcement that Air America Radio will be filing for Chapter 7 bankruptcy, a number of Air America's top stars will be left in the lurch, with no Conan O'Brien-sized payout to ease their transition. Put Ana Marie Cox at the top of the list of those notables now looking for somewhere to land.
Cox is—was—the National Correspondent for Air America, and the host of its weekly show "The Inside Story." Most famous for being the founding editor of the blog Wonkette, Cox went on to cover the 2008 campaign for Time at its "Swampland" blog and the now-defunct Radar magazine. She remains a contributing editor to Playboy, itself in possibly bad financial shape, hosts a regular live-chat with Tucker Carlson at the Washington Post, and occasionally contributes to The Daily Beast. So what's she going to do now?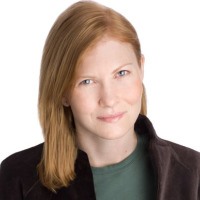 Judging by her Twitter, Cox is not sure herself, tweeting "Is anyone hiring? I will blog for money." I would like to submit the following suggestion: MSNBC should hire Ana Marie Cox to host a late-night show.
She's already familiar to their audience, since she appears regularly—and ably—on the Rachel Maddow Show. She's funny. And there's a paucity of anything resembling political comedy between the end of the Colbert Report at midnight and the beginning of Fox News' Red Eye at 3 AM.
Right now, MSNBC is running third re-runs of their prime time shows in the late night time slots. Presumably if they were inclined to add more original programming, they'd start with the 10 and 11 PM. A new show is expensive: one needs to pay the on-air talent and the staff. A comedy show requires writers. Nevertheless, Fox News' Red Eye seems to be produced on a relative shoestring, and garnered on average over 400,000 viewers last September, despite airing at 3 AM. Granted, Fox has a larger, more rabid fan base than the other cable news channels, but Red Eye in the middle of the night has bigger numbers than the other cable nets' morning shows, which start three hours later. Sometimes, it gets better ratings than CNN at 8 PM.
What would a show hosted by Ana Marie Cox look like? Well, she'd have to move to New York from Washington, D.C. to host it: the District is not a late-night kind of town. She could easily draw on her connections for possible guests, at Gawker or Huffington Post or The Awl, or even Twitter — writers who are often as funny in person as they are in print. New York's comedy scene could provide a near-limitless source of cheap comedy talent (members of Upright Citizen's Brigade are used to the trek to 30 Rock between SNL, Fallon, and the old Conan show), and it's not like there's a shortage of media people in New York ( New York magazine and the Observer to Vice and Street Carnage). TMZ's syndicated show has already provided one model for how a blog can switch to television. MSNBC made the right decision to start to try to skew slightly younger when it gave Rachel Maddow a show. It should continue down this path, at least in late night, since it won't be displacing any new material.
NBC just rid itself of its most talented late-night comedian. In giving Cox a show, its younger cable sibling could start to bring NBC Universal's karmic ledger closer to the black.

Nick Rizzo is a political consultant and writer. He lives in Brooklyn. You can follow him at www.twitter.com/nickrizzo.
Have a tip we should know? [email protected]