MSNBC Ratings Suffering Due to Obama White House or Death of Michael Jackson?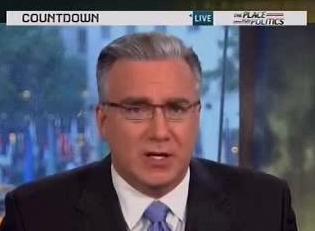 During the lead-up to the 2008 presidential election, MSNBC was seeing record ratings, especially in prime time. But with change in the White House, there's some change coming out of Nielsen.
The constant competition with CNN to be #2 on cable news is still a close contest, but July ratings for MSNBC showed a steep drop. But as MSNBC tells us, the reason for this is not so "Black or White."
MSNBC notably did not put out a press release yesterday. But an MSNBC spokesperson tells Mediaite the theory for CNN's successful July – fluke. "CNN had their 'month of Michael Jackson,' but as Friday's numbers showed, we're back and our prime time programs will continue to beat theirs in August and beyond," said the spokesperson.
Without a doubt, CNN covered the Jackson death and subsequent storylines more than every other cable news network – and the viewers flocked to the coverage. And on Friday, MSNBC was back to #2 in the prime time demo.
With Fox News still bringing in huge ratings, 1st place is unattainable right now for the cable news competition. And in the second quarter of 2009, MSNBC made the story about their victory over CNN in prime time for the first time ever.
In July the story has changed. CNN was back to #2 in prime time – so much so the network had its best July ever. MSNBC saw some major year-to-year declines. One show taking a big hit was Countdown with Keith Olbermann, with its lowest ratings in the demo since December 2007. (Olbermann, like many cable news hosts in July, was out for a significant portion of the month.)
MSNBC made the decision during 2008, and into 2009, to make a leftward shift in prime time and in the pre-prime time hours. The strategy worked at the time, but with the Democrats in comfortable control, the viewers are not sticking around as much. It should be noted one of the only programs to gain year-to-year is the conservative-fronted Morning Joe.
So was it liberal contentment or a Jackson focus that accounted for July's numbers? We'll see you next month…
—–
» Follow Steve Krakauer on Twitter
Have a tip we should know? tips@mediaite.com