MSNBC's Kasie Hunt: 'Democrats Are Going to Have to Answer' For Obamacare Premium Hikes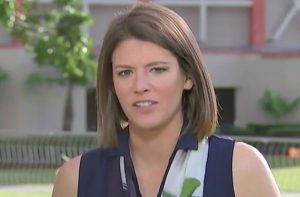 After the Obama administration announced Monday that healthcare premiums were expected to rise by double-digit percentages, MSNBC reporter Kasie Hunt said the Democrats would have to own the backlash and the responsibility for fixing the Affordable Care Act.
Hunt was reporting from a Hillary Clinton rally in Coconut Creek, Florida. "We knew she was going to throw a 'nasty woman' out there. Nasty women also have to provide their families with health care," MSNBC host Stephanie Ruhle pointed out. "With premiums set to go up double digits, this has got to be a problem for the Clinton campaign."
"It's a real problem for the Clinton campaign," Hunt agreed, "and potentially for Democrats heading into what's going to be the first year of the new administration, a new Congress. This is exactly what Republicans were warning about when they opposed this law."
"Democrats have refused basically to reopen it because they think that Republicans would take an opportunity to make changes to the law to essentially gut it and completely get rid of it. So they have been at this standstill for years now really, and the people that are paying the price are those who are on these plans that are going up by 25% price increases every year," Hunt reported.
"Quite frankly, Democrats are going to have to answer for some of that when it comes time to try to reckon with changing it," she concluded. "And of course, the demands for changing it is going to come from the bottom up, from voters who are feeling the pain of this."
Watch above, via MSNBC.
[Image via screengrab]
—
>>Follow Alex Griswold (@HashtagGriswold) on Twitter
Have a tip we should know? tips@mediaite.com