MSNBC's Stephanie Ruhle Rips Wisconsin High Schoolers Over Nazi Salute Photo: 'This is 2018!'
An image of dozens of Wisconsin high schoolers tossing up a Nazi salute has gone viral, shocking the nation. But when MSNBC's Stephanie Ruhle first saw it, she didn't want to think it was true.
Calling it "yet another example of the deterioration of norms," the cable host denounced the photo during her Tuesday morning broadcast, saying it stunned her the moment she saw it last night.
"I'm a fool. I'm naive," she said. "I didn't want to believe it was true. My husband and I looked at it. I looked at it upside down, I looked at it backwards, I looked at pictures of my sons dabbing with their friends saying maybe I'm confused, but I'm not. This is 2018! There were parents of these kids taking that picture."
The image shows students of Baraboo High School and was snapped last spring, now prompting an investigation by authorities, NBC News reported.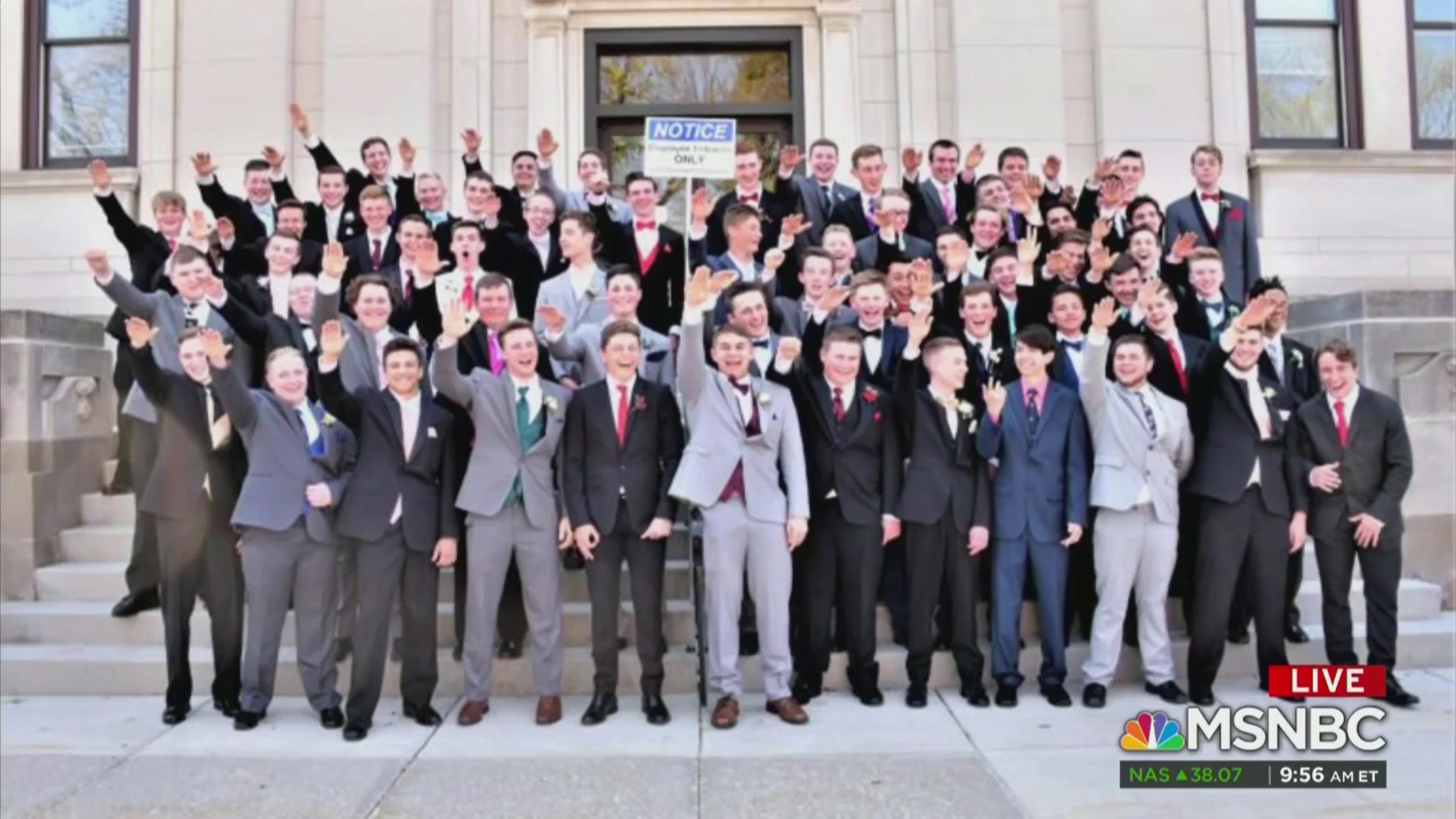 Eddie Glaude of Princeton University's Center for African American Studies told Ruhle the photo was a sign of the times.
"There's so much ugliness in our country right now, so much disregard for the humanity of others," he said. "We're standing at the precipice. This is a crisis moment, a unique inflection point. The nation will have to decide whether or not it's going to be racist or not. These aren't outliers, Stephanie. These aren't individual monsters. These are our children. This is us. We have to decide whether or not we're going to be racist or not."
Echoing Glaude's remarks, Former Sen. Robert Torricelli (D-NJ) pointed out that the current political environment has emboldened those in the country with hateful attitudes.
"I would remind you that politics is the ultimate consumer business," he said. "When people do this and candidates say these things and they behave this way, they're doing it because they have a market. It isn't simply the candidates. They know what they are doing. People will respond to it. That's the greater danger."
[Watch the clip above via MSNBC]
Have a tip we should know? tips@mediaite.com