A taxi driver in New York City was recently caught on camera proudly displaying a swastika armband on the job. And while the New York City Taxi and Limousine Commission has suspended the driver for a month, they have decided not to fire him.
Gabriel Diaz, the 27-year old driver, defended his choice of attire to the New York Post, saying, "We've been told lies about Hitler. We use the term national socialist. I don't mean it in any offensive way. I have a right to wear it. If a Jew can express his opinion, if a Jew can wear the Star of David, why not a national Socialist?"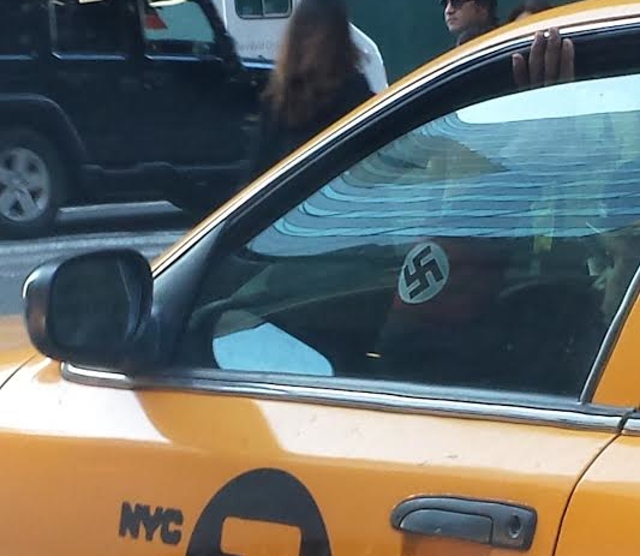 Multiple passengers and pedestrians reportedly filed complaints about Diaz to the Anti-Defamation League, which in turn reached out to the Taxi and Limousine Commission. "We are extremely disturbed by this provocative and offensive display and call upon the New York City Taxi and Limousine Commission to investigate this matter and take appropriate action as soon as possible," the group wrote in a letter last month.
The commission suspended Diaz's license for 30 days starting May 9, but will let him return to work after that. The driver says he will still wear the armband in his personal life, but not while he's on the job. "I'm gonna wear it but not when I'm driving a cab, because there are a lot of cry babies in Manhattan," he said. "A lot of liberal cry babies that cry every time they see a symbol of hate. I am upset because that's unconstitutional."
[Photo via Gothamist]
— —
>> Follow Matt Wilstein (@TheMattWilstein) on Twitter
Have a tip we should know? tips@mediaite.com