NBC is Airing a Ton of Commercials During the Olympics' Opening Ceremony and People Aren't Happy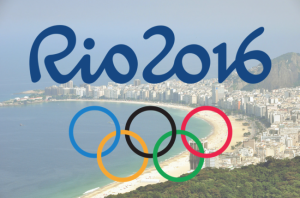 NBC paid $4.38 billion for the right to televise the four Olympics spanning from 2014 through 2020 — including this Summer's Games in Rio.
Apparently, they intend to try to make it all back tonight.
The Opening Ceremony of the Olympics has A LOT of commercials, and people are noticing.
Let's have our talent talk a lot, have a segment about golf, have a lot of commercials while the rest of the world sees it live. Good plan.

— Lisa Tozzi (@lisatozzi) August 6, 2016
[guys smack balloons]
"the ceremony has begun!"
[commercials]
"brazil had a coup or w/e"
[a guy sings a song]
[commercials]

— Philip Bump (@pbump) August 6, 2016
It honestly feels like I've sat down to watch commercials with a little bit of Opening Ceremony here and there.

— Darren Rovell (@darrenrovell) August 6, 2016
In effort to realize record profits from Rio 2016, NBC to become first network to air more than 60 minutes of commercials in a single hour.

— Norman Chad (@NormanChad) August 6, 2016
This must be an autocorrect, I'm sure "context" was supposed to say commercials. https://t.co/xphmvdMQBw

— Bob Lesh (@Bob_Lesh) August 6, 2016
I'm really enjoying the Olympic Opening Commercials.

— Keith Whitmire (@Keith_Whitmire) August 6, 2016
Really enjoying these 5-min segments of commercials on NBC interrupted by a few seconds of something called the "olympics"(?)

— smhanna (@smhanna) August 6, 2016
*5 seconds of Olympic opening ceremonies*

15 MINUTES OF COMMERCIALS#OlympicOpeningCeremony

— Megan Breckenridge (@meganbreck) August 6, 2016
What is this Olympic thing they keep showing between these commercials?

— Buxley (@AskBuxley) August 6, 2016
We'll be back to these commercials, right after this small break to tell you about the Parade of Nations.

— OklahomaSports.Net (@OklaSports_Joey) August 6, 2016
"Welcome back to the #Rio2016 #OpeningCeremony, we're about to head to th—Oh we're going back to commercials? Okay. We'll be right back!"

— Frank Pallotta (@frankpallotta) August 6, 2016
This has been an Opening Commercials to remember! #Rio2016

— Taylor Kearns (@RotaryChicken) August 6, 2016
Did… Did we just come back from commercials to watch Matt Lauer introduce an NBC Olympics coverage commercial, then go back to commericals?

— Jurj Clooners (@MrEAnders) August 6, 2016
I wish they wouldn't interrupt these commercials with these Olympic interludes, even if they are brief

— harpergordek (@harpergordek) August 6, 2016
Not counting the half-hour pre-game show, the first 40 minutes of the Opening Ceremony telecast featured 14 minutes of commercials. Worse than that, the pace of the broadcast has been quite herky-jerky, as those 40 minutes features six ad breaks.
If this keeps up, DVRs across America will surely be getting a workout.
–
Follow Joe DePaolo (@joe_depaolo) on Twitter
Have a tip we should know? tips@mediaite.com
Joe DePaolo - Senior Editor