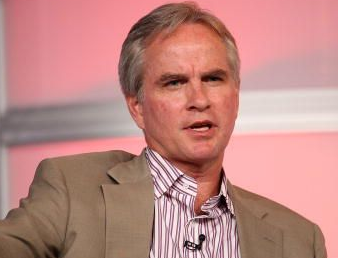 NBC News doesn't have a start date or a name for its new prime-time news show to be led by Nightly News Brian Williams, but it does have an executive producer, as of today. Rome Hartman, who helped create the BBC's American flagship newscast, BBC World News America, has signed on with NBC in an announcement from the network today.
"We are tremendously excited to have Rome on board," said Steve Capus, president of NBC News, who also announced that David Corvo, executive producer of NBC's Dateline, will be elevated into a new role as senior executive producer of primetime news.
Hartman has been a critic of the broadcast and cable news networks, telling Mediaite last December last his mission at the BBC was to provide American viewers a window on the world, not just Washington, New York and Hollywood.
"Our real reason for living at BBC World News America is to bring to an American audience a smart, sophisticated view of events and issues in the world beyond U.S. shores," Hartman said. "That's frankly a view that TV viewers in the U.S. have a hard time finding anyplace else, because the cable nets are so relentlessly focused on domestic events and issues. We think that there has never been a time when it's more important for Americans to understand the wider world, nor a time when it's harder to do that based on the standard fare of Amercian networks."
NBC has said the new show will be a showcase not just for Williams to do longer form interviews and stories, but as a platform for other NBC News talent, including someone like Meredith Vieira, whose departure from TODAY has left NBC looking for a way to keep her in the family. The new show is scheduled to debut in the fall.
Have a tip we should know? tips@mediaite.com