NBC News President Steve Capus Says Editing Zimmerman Tape Was 'Mistake,' Defends Al Sharpton
NBC News President Steve Capus Says Editing Zimmerman Tape Was 'Mistake'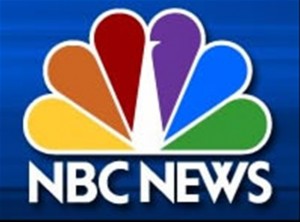 NBC News president Steve Capus has finally come out and explained the full story behind the edited tape of George Zimmermans' 911 call while following Florida teenager Trayvon Martin. The producer of the edited tape has been fired already, and Capus said that others who were involved in the editing have been properly disciplined. He admitted first off that airing the edited call was "a mistake and not a deliberate act to misrepresent the phone call."

RELATED: Fox Panelist On NBC Edit: NBC Has Ties To MSNBC, 'A Kind Of Promoter' Of 'Trayvon As Victim Theme'
Somewhere in the editing process, Capus said, something went wrong because the people who are supposed to normally review material before it airs somehow missed the selective editing. In fact, according to Capus, NBC news executives did not even know the mistake had taken place until it was reported by NewsBusters and Breitbart.org.
Capus is promising that NBC will learn from its mistakes this time around, and is taking some steps to remedy the situation.
Capus said that the network "takes its responsibility seriously" and has undertaken rigorous efforts to formalize the editorial safeguards in place at the network. He said that NBC News' broadcast standards department, led by David McCormick, has been holding meetings with various NBC News shows, as well as the network's specialized units, which handle sometimes complicated subjects like medical or legal news.

Capus added that he also is holding meetings among the network executives to reinforce the lessons learned from the investigation into the edited call.
Meanwhile, Capus is also defending MSNBC host Al Sharpton, whose role as both a commentator and activist in the Trayvon Martin case has come under much scrutiny. Howard Kurtz and many others in the news have been asking how NBC is letting Sharpton get away with this. Capus sided with MSNBC President Phil Griffin in defending Sharpton's role as a commentator.
"Reverend Sharpton is a talk show host on MSNBC… We believe there's a distinction between the role he plays and our front line journalists who are part of NBC's news gathering and reporting. This is a large news organization that has many people involved in any number of different aspects of coverage and commentary. That's the distinction we've made as a news organization."
RELATED: MSNBC Pres. Defends Al Sharpton's Role In Trayvon Case: We Didn't Hire Him To Be 'Neutered' News Presenter
And Capus, apparently, is currently attempting to "quell both external and internal criticism" of not just Sharpton's role, but of how the network has covered the story to begin with, meaning there are people from within NBC who have reservations about the direction the coverage has been taken in.
h/t Huffington Post
Have a tip we should know? tips@mediaite.com
Josh Feldman - Senior Editor