NBC Sports Chairman Defends Olympic Tape Delay: 'Not Everyone's Inalienable Right To Get Whatever They Want'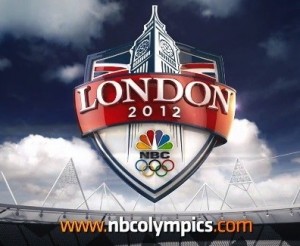 There are no certainties in this world but death, taxes, and how unbelievably cringeworthy NBC's coverage of the 2012 London Olympics has been so far. The network has been criticized for everything from editing portions of the opening ceremony for the American audience to tape-delaying everything so everyone has to wait a few hours before they can watch the events. Today NBC sports chairman Mark Lazarus responded to the criticism surrounding the tape-delay by basically scolding the critics for being a bunch of whiners who have this ridiculous idea that viewers should be able to watch live events live.
RELATED: NBC Faces Wave Of Social Media Criticism For Tape-Delayed Olympics Coverage, Spotty Live Stream
Lazarus made the comments in an interview with SportsBusiness Journal, claiming that NBC's stellar ratings mean people are generally content with how NBC is covering the games.
"I think what we've proven is that the American viewing public likes the way we tell the story and wants to gather in front of the television with their friends and family — even if they have the ability to watch it live either on television or digitally… I inherently trust that decision is the right one and that people want to see these events."
This would be a slightly more impressive claim were it not for the fact that NBC has exclusive rights to broadcast the Olympics. But people who have been devotedly watching the games are still unhappy with the coverage. Everyone thought the opening ceremony was spectacular, but a lot of people didn't care for the commentary delivered by Meredith Vieira and Matt Lauer, which resulted in the Twitter trend #ShutUpMattLauer. So it's a false start to say that just because people are watching it, they're happy with it.
Lazarus then defended the tape delay as a smart business decision, acknowledging that he has seen all the criticism unfolding on Twitter.
"As programmers, we are charged to manage the business. And this is a business… It's not everyone's inalienable right to get whatever they want. We are charged with making smart decisions for our company, for our shareholders and to present the product the way we believe is best."
Take a moment to process this line again.
"It's not everyone's inalienable right to get whatever they want."
This is not a plea for more slices of pizza at a birthday party. This is not a demand for consumer-friendly jetpacks. This is not a proposition for world peace. This is just a simple request by the viewing public to watch people swim in pools, throw javelins, and run around racetracks when they actually happen in real life.
And by the way, I'm not disagreeing that it is ultimately a smart thing to watch the games in primetime. A lot of these events are going on during the day, when everyone is busy. But here's a thought: what if the events are made available to broadcast live as they happen, and then get reaired during primetime? You know, so long as Brian Williams opens NBC Nightly News by screaming "Spoiler alert!" and no one runs any ads promoting interviews with gold medal winners before the network actually airs the races they won the medal for in the first place.
This is becoming such a disaster for NBC, even other news organizations are jumping on the bandwagon. USA Today opened a headline with the Twitter trend #nbcfail, while Slate has used the hashtag in six different tweets since the games began. Earlier today, Fox News' Ed Henry retweeted the @NBCDelayed account, a parody Twitter account mocking the network for the tape delays.
Of course, Howard Kurtz, master of internet culture that he is, had his fun earlier today mocking people for having "too much time on their hands" in criticizing NBC. Yes, how dare consumers publicly voice their displeasure with a company for not providing them with what should essentially be a fairly easy service to provide.
I have not been watching the Olympics at all (my interest in sports is limited to bocce ball and Wii Tennis), but I've been hearing a lot of great things about the BBC's coverage of the games so far. Unfortunately, it's difficult to watch in the United States because of region blocks. Though people have already found ways around it. Heidi Moore, a writer for The Guardian, details here how she has been able to watch the BBC's live coverage of the Olympics through VPNs and proxy services.
—–
Follow Josh Feldman on Twitter: @feldmaniac
Have a tip we should know? tips@mediaite.com
Josh Feldman - Senior Editor