NBC's Ayman Mohyeldin: Chris Kyle's 'Racist Tendencies' May Have Caused His 'Killing Sprees'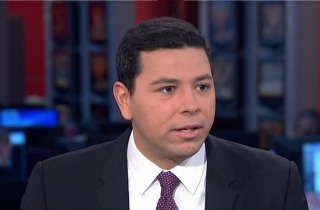 NBC foreign correspondent Ayman Mohyeldin raised eyebrows on Morning Joe Thursday when he suggested Chris Kyle, the real-life protagonist behind the film American Sniper, might have had "racist tendencies" that caused him to go on "killing sprees" in Iraq.
"If you don't know anything about Chris Kyle, if you don't know this was a true story, this was a great movie," Mohyeldin said. "But, when you juxtapose it with the real Chris Kyle in the story and what has emerged about what kind of personality he was in his own words — very far from reality."
Mohyeldin suggested that the real Kyle may have had "racist tendencies" toward Iraqis, which could have caused him to go on "killing sprees." Joe Scarborough was taken aback by those claims.
Mohyeldin expanded: "When he was involved on assignments, and in terms of what he was doing, a lot of the description that has come out from his book and some of the terminology that he has used, people have described as racist in his personal attitudes about what he was doing overseas when he was on assignment."
"I think a lot of guys, when they're in warfare, might say things they shouldn't say," Scarborough countered.
Mohyeldin's statements led Scarborough to, at one point, joke that Mohyeldin was "talking to Michael Moore," who has been vocal about his criticisms of the film.
Watch the full segment below, via MSNBC:
[h/t The Blaze]
[Image via screengrab]
— —
>>Follow Andrew Desiderio (@forza_desiderio) on Twitter
Have a tip we should know? tips@mediaite.com