Fox News Beats All Network and Cable News Ratings for Trump's Kavanaugh Announcement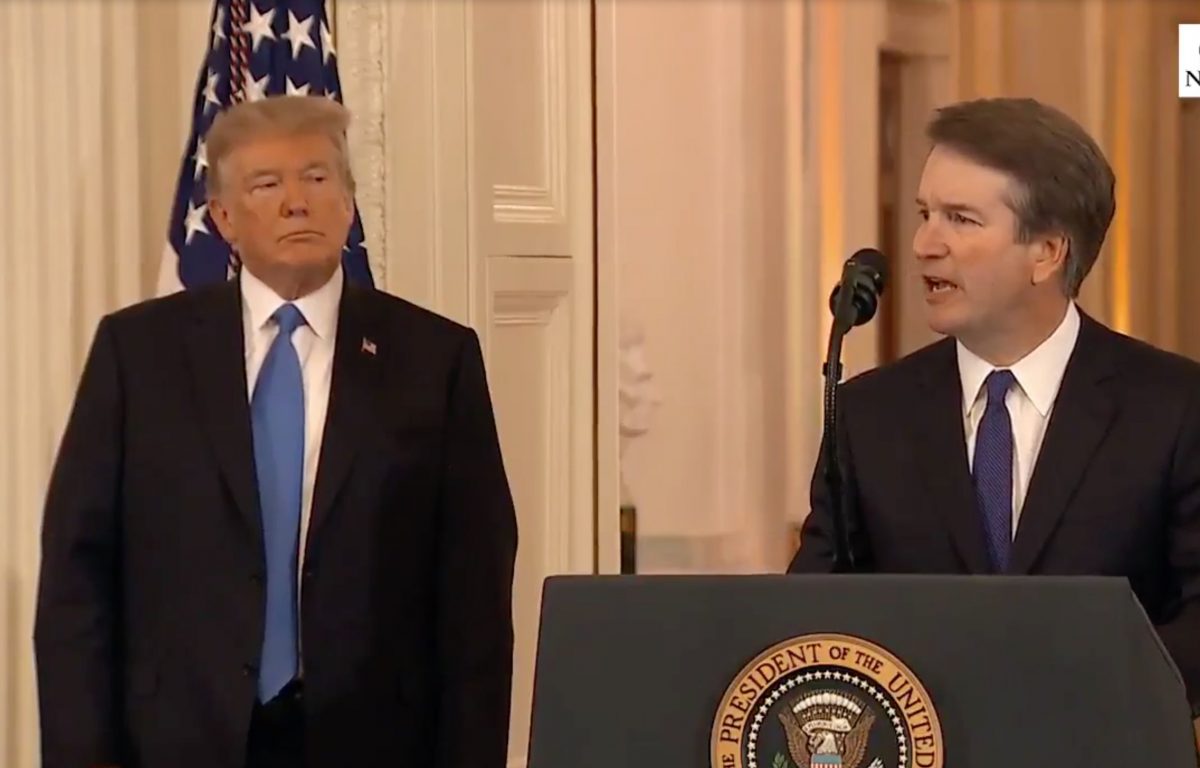 President Donald Trump officially announced Brett Kavanaugh as his Supreme Court nominee last night. The announcement scored big ratings for all the networks, but not quite at the level of Trump's last SCOTUS announcement.
When Trump made his big Neil Gorsuch announcement on a Tuesday night just days into his presidency, per Variety, Fox News easily won the ratings race with 7.56 million total viewers, followed by CNN with 2.03 million and MSNBC with 1.57 million.
Last night's Kavanaugh announcement on a Monday in July did not do quite as well in the ratings, though Fox News remained dominant.
Preliminary numbers show Fox News winning with 6.64 million viewers, followed by MSNBC (the lone outlet whose numbers went up) at 2.05 million and CNN with 1.59 million.
The broadcast networks also saw a drop in ratings. The Gorsuch announcement scored 7.97 million viewers overall for CBS. 5.91 million watched NBC, 5.18 million watched ABC, and 2.2 million watched Fox.
Last night's numbers show ABC with 5.42 million, NBC with 4.83 million, CBS with 3.15 million, and Fox with 1.74 million.
In total, while Gorsuch night scored 32.4 million total viewers across all networks, approximately 25.3 million tuned in for Kavanaugh.
[image via screengrab]
Have a tip we should know? [email protected]