Newsmax CEO and Trump Pal Chris Ruddy Hits Fox News' 'Bizarre' Pro-Trump Bias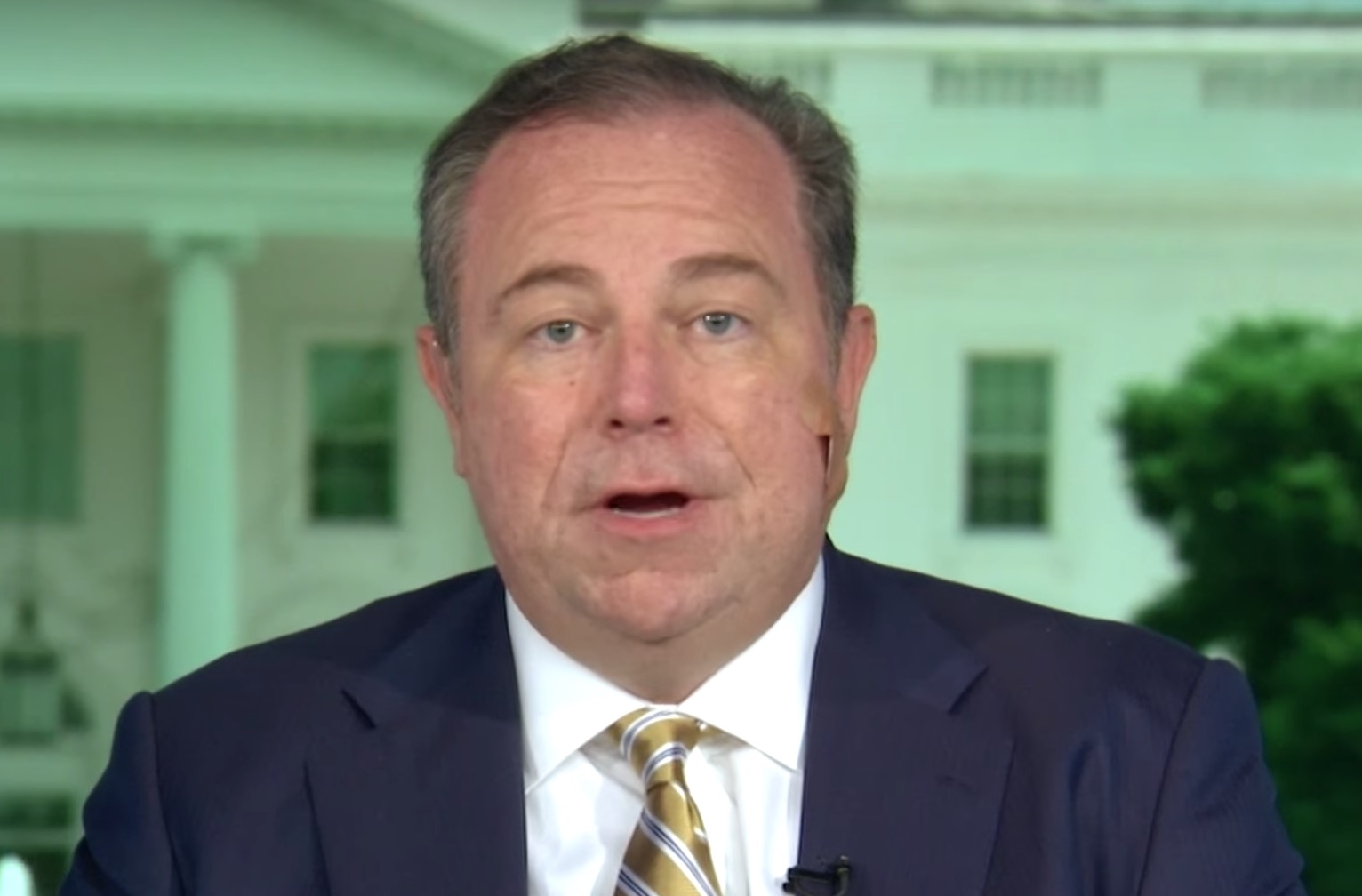 Chris Ruddy, the CEO of conservative news outlet Newsmax and longtime pal of President Donald Trump, dinged Fox News for its fawning coverage of the current administration.
Ruddy, who has long sought to challenge Fox News's monopoly on conservative cable news media with his Newsmax network, told Politico that "he has been taken aback by Fox hosts' unwillingness to criticize the president."
"Newsmax is very supportive of the president, but we also will publish things that are critical of him time to time," Ruddy told Politico. "Fox seems to have decided to become very closely aligned, which seems unnatural, and it doesn't seem consistent."
"It's just bizarre and I think they lose their credibility as a news organization," he added.
Those comments come courtesy of a Politico report by Jason Schwartz, which details how Fox News has drifted from a network that once harbored some skepticism of Trump (think back to the old Megyn Kelly days!) on to entering a "yearlong remaking of Fox News in Trump's image":
The network's new prime-time lineup, featuring Ingraham, Sean Hannity and Tucker Carlson, who was added in April, forms a three-hour nightly block of solid Trump cheerleading. Factor in the Trump-friendly morning show, "Fox & Friends," on from 6 a.m. to 9 a.m., and during the network's most-watched hours, seldom is heard a discouraging Trump word.
While not a new phenomenon, the focus on Fox News's remarkably generous coverage of the Trump administration has been the talk of media critics this month, in light of the hours of coverage the network has given to Hillary Clinton's various controversies — while shying away from coverage of indictments in the Trump-Russia investigation.
The Politico report does note that some "Fox News anchors, like Shepard Smith, Bret Baier and Chris Wallace, have remained willing to sound discordant notes, and Fox has added additional news programming since the election, including a just-launched newscast at 11 p.m."
"But the Clinton-focused stories have found significant airtime during Fox's news programming, as well — far more than on any other network."
Read the full report here.
[image via screengrab]
—
Follow Aidan McLaughlin (@aidnmclaughlin) on Twitter
Have a tip we should know? tips@mediaite.com
Aidan McLaughlin - Editor in Chief