Nickelodeon 'Disappointed' Mitt Romney Declined To Appear In Election Special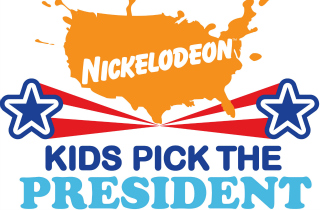 Nickelodeon's news outfit Nick News is reportedly "disappointed" that Republican presidential candidate Mitt Romney has declined to appear in the channel's "Kids Pick the President" election special, which airs several weeks before the election.
"After numerous attempts by 'Nick News' to get former Governor Mitt Romney to participate in the special, his camp declined saying he was unable to fit it into his schedule," Nickelodeon said in a press statement.
President Barack Obama will appear, however, having pre-taped his answers to kids' questions at the White House. As a stand-in for official Romney responses to the kids' queries, the channel will use archive video clips of the GOP candidate answering similar questions.
The network's press release touts "Kids Pick the President" specials as being a "bellwether poll," with the kid voters having correctly predicted the winner in five of the last six presidential elections.
In the special, Obama will reportedly answer kids' questions about gun control, gay marriage, outsourcing, bullying, obesity — and lighthearted questions like his experiences with heartbreak and his most embarrassing moments.
"Running into the wall is par for the course for me," the president said for the embarrassment question. "I'm running into doors and desks all the time."
"By answering kids' questions directly, candidates show respect for kids," added host Linda Ellerbee in the statement. "We are disappointed that Mitt Romney wouldn't take the time to answer the questions, but are thrilled that President Obama participated in the special."
[h/t TVNewser]
— —
>> Follow Andrew Kirell (@AndrewKirell) on Twitter
Have a tip we should know? [email protected]