Over the weekend, the New York Post published an article with the headline, "Obama calls Chuck Todd 'sad.'" In the piece, reporter Kathianne Boniello described the scene from a Washington, D.C. bookstore over the weekend in which President Barack Obama commented on the Meet the Press host's new book, The Stranger: Barack Obama in the White House
, while checking out with his two daughters.
Here's how the Post described the events:
Shopping at a Washington, DC, bookstore Saturday, President Obama spotted a copy of "Meet the Press" host Chuck Todd's new book about his presidency.

"Oh, Chuck Todd!" Obama exclaimed. "Let's see what Chuck has to say here!"

"How is he writing a book already?" asked his 16-year-old daughter, Malia. "Sad."

"He's just sad," the president joked in response.

Obama's off-the-cuff pan was no surprise, considering what Todd thinks of the president.
But according to the White House pool report and video posted online by NBC News, Obama was actually referring to himself.
"Potus had a basket of books that he bought with a credit card," Fox News' Joy Lin wrote in the pool report. "There was a display marketing "The Stranger" Chuck Todd‎ behind the counter. Malia remarked that her father looked sad in the picture on the cover."
For the record, here's what the cover looks like: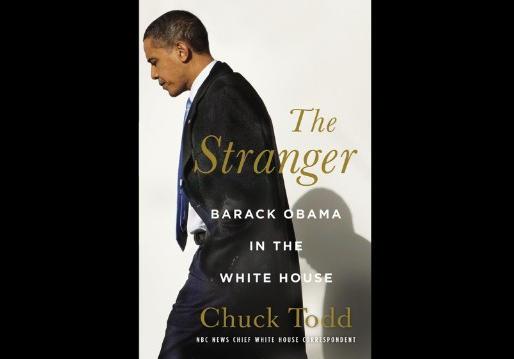 In the video, Obama jokes, "He's so sad." But it is evident that he is talking about himself when his daughter Malia replies, "It looks like a sad photo." Off camera, a brave bookstore clerk can be heard saying, "They tried to find the saddest photo they could."
Todd himself agreed with this assessment in a tweet responding to the Free Beacon's Lachlan Markey Monday morning:
@ComfortablySmug @lachlan you may shocked to learn that the nypost got this wrong. But the comment was about the photo on the book. Nice try

— Chuck Todd (@chucktodd) December 1, 2014
Watch video below, via NBC News:
[h/t Politico]
[Photo via screengrab]
— —
>> Follow Matt Wilstein (@TheMattWilstein) on Twitter
Have a tip we should know? tips@mediaite.com