Mediaite's Rothman on Hannity: 'Technocratic Conceit' Turning Into 'Contempt' for Obamacare's Losers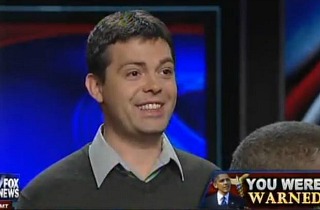 In an appearance on Fox News Channel's Hannity on Tuesday night, Mediaite's Noah Rothman touched on the themes he explored in a recent column in which he noted that the technocratic instincts of those welcoming the Affordable Care Act's forced changes to individual health care plans could be politically toxic. He said that this impulse is evolving from welcoming the cancellation of some plans to showing contempt for those who resist the change imposed by the ACA.

"It's only now, it seems, that they're getting involved," Sean Hannity said of the media's intense coverage of the ACA roll-out failures.
"It's almost worse because the policy community, the wonk community, is welcoming the destruction of what are called, you know, the skinny plans," Rothman said.
"It's ultimately the fatal technocratic conceit, right?" he continued. "That they know what is better for the general public at large."
"It's gradually becoming something of a contempt for people who are outraged that their policies are changing," Rothman continued.
RELATED: Pro-Obamacare Technocrats Present Worst Argument Ever: You Don't Know What's Good for You
He concluded by asking a fellow guest why the rules governing how insurance companies are interpreting grandfathering regulations in order to reduce the number of plans that are being cancelled when they fail to comport with the ACA's regulations.
Rothman said that the executive branch could amend how this grandfathering was applied to insurance companies in the same way they have changed how the law's mandates are applied to businesses and the public.
Watch the clip below via Fox News Channel:
[Photo via screen grab ]
— —
> >Follow Noah Rothman (@NoahCRothman) on Twitter
Have a tip we should know? tips@mediaite.com