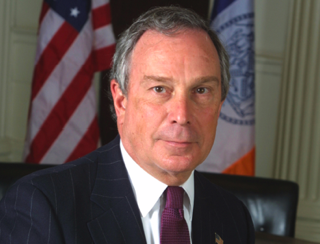 The current fiscal crisis in America has at least significantly spooked one of the nation's most important municipal figures. During his weekly radio address, New York City Mayor Mike Bloomberg took a minute to warn those in power that the current jobs crisis could lead many disaffected to riots similar to those in Cairo and Madrid– a situation resulting from economic damage that "will go on for many, many years."
According to the NY Daily News, the address on WOR Radio argued that the increasing difficulty for recent college graduates in getting jobs could lead to riots in America. "You have lots of kids graduation college, can't find jobs… that's what happened in Cairo. That's what happened in Madrid. You don't want those kinds of riots here," Bloomberg argued. In Madrid and Cairo (as well as Athens and, to a lesser extent, London) the riots seen were partially caused by the desperation youth felt at double-digit unemployment numbers in nations where the government had a significant hand in providing school and job efforts.
Arguing that the damage to recent college graduates in this country "will go on for many, many years," Bloomberg painted the situation as extremely urgent, though appreciated President Obama's efforts to fix the problem. "Everybody's got to sit down and say we're actually going to do something– and you have to do something on both the revenue and the expense side," he advised, adding that President Obama "at least got some ideas on the table," giving politicos a start on fixing the problem.
Have a tip we should know? tips@mediaite.com