NYPD Reportedly Investigating Celebrity Chef Mario Batali for Sexual Misconduct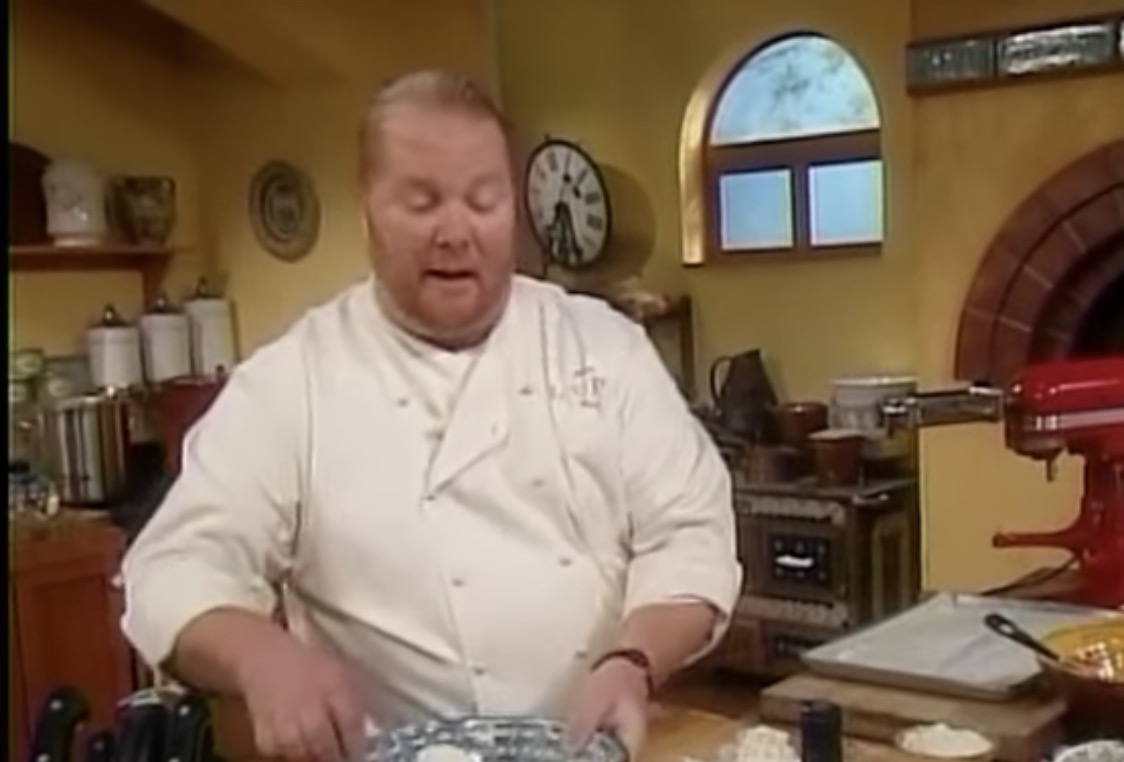 Celebrity chef Mario Batali has been accused by multiple women of sexual misconduct and is currently the subject of a New York City Police Department probe, according to CBS's 60 Minutes which first reported the story Sunday night.
An NYPD source confirmed an investigation was underway to the Huffington Post but did not provide further details.
In December, Eater published allegations from a female chef in her 20's who called the celebrity chef "creepy."
Eater reports about how Batali allegedly groped her:
When they started talking, she recalls, she realized that he'd been drinking and he became what she characterized as "creepy" — "just giving me this provocative, icky feeling."

Minutes into their conversation, she recalls, he told her, "Come work for me, I'll pay you double what you're making." Moments later, someone bumped her glass, spilling wine all over her chest and down her scooped-neck shirt. She alleges that Batali began rubbing her breasts with his bare hands while saying something like, "Let me help you with that," as he groped her chest. "He just went to town, and I was so shocked," the chef says. "Jaw on the ground, I just stepped back from him in utter disgust and walked away."
Three other women also came forward to Eater at the time.
At the time of the 60 Minutes report, at least 11 women have come forward alleging misconduct.
When the Eater allegations were made public, Batali stepped away from the day-to-day operations of his business but did not deny the allegations.
"I apologize to the people I have mistreated and hurt. Although the identities of most of the individuals mentioned in these stories have not been revealed to me, much of the behavior described does, in fact, match up with ways I have acted," Batali said in December 2017.
He added: "That behavior was wrong and there are no excuses. I take full responsibility and am deeply sorry for any pain, humiliation or discomfort I have caused to my peers, employees, customers, friends and family."
Speaking to 60 Minutes, however, Batali once again apologized for his conduct but denied he had assualted the women.
It is unclear the exact nature of the sexual misconduct allegations the NYPD is currently investigating and what charges Batali may ultimately face.
[image via screengrab]
Have a tip we should know? tips@mediaite.com