O'Reilly Ignores Van Susteren Interview With Gloria Cain, Promoting Diane Sawyer's Giffords Chat Instead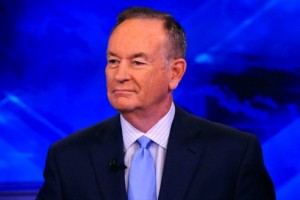 Tonight at 10 p.m. on ABC, Diane Sawyer will interview Gabrielle Giffords, the Arizona congresswoman who was shot in the head at close range in January, and has made an amazing recovery over the last 10 months. Two hours before the interview is set to air, Sawyer will be a guest on Fox News' The O'Reilly Factor. Normally, this wouldn't be big news: Bill O'Reilly — love him or hate him — has one of the most-watched shows on television, and he regularly finishes on top of the cable news ratings on a nightly basis. So anyone wanting any kind of promotion for their show would be smart to pay O'Reilly a visit. But airing at 10 p.m. on Monday night, opposite Sawyer, on O'Reilly's own channel, is a Greta Van Susteren interview with Herman Cain's enigmatic wife, Gloria. As of this afternoon, there was no word of Van Susteren appearing on The Factor for a promo of her show. In fact, Van Susteren hasn't appeared on O'Reilly's show since — and this is from volumes of Mediaite research and brainpower — late spring.
O'Reilly having Sawyer on tonight, instead of Van Sustern, does make some sense: Sawyer's the bigger name, Giffords is a powerful symbol of how talking heads and politicians might want to look at some of the violent rhetoric they use, and the interview has been buzzed about since the first promos started to trickle out late last week. But, in Van Susteren's defense, she scored an interview with Gloria Cain, the wife of a man who is being bombarded with sexual harassment claims and is within the margin of error in most polls of leading the Republican field of Presidential candidates. Gloria Cain has been, up until the last few days, in the shadows; nobody knows much about her. So while Sawyer's argument is that she has arguably the bigger name and more compelling story, Van Susteren can rightly point out that she shares a network with O'Reilly and has a story that has been buzzed about in the news for a couple weeks.
Van Sustern probably isn't happy about this; the most popular program on her own network is helping to promote a show opposite her own on a widely-watched channel that might not need the help. Give O'Reilly's producers credit, at the very least, for not bowing to company lines and instead going after the big story. And be sure to vote below in out handsomely-designed poll on who you think should be getting the promo from O'Reilly:
Have a tip we should know? tips@mediaite.com