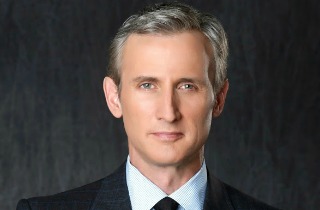 ABC News just announced that our founder Dan Abrams will step down from anchoring Nightline to return to Abrams Media. You know what this means: He's back to harass us here at Mediaite.
Dan will stay on with ABC News and continue appearing across all their programming platforms as chief legal analyst, but will return to his capacity as Publisher of Abrams Media and all its website properties, including this very site.
Veteran reporter Byron Pitts will replace Dan in the anchor chair.
While thrusting Dan back upon us, ABC News president James Goldston said, "On a personal level, I wish Dan great success expanding Abrams Media ​beyond the impressive milestones they have already achieved and am thrilled that Dan has committed to ​continuing to ​appear on all our programs and platforms."
For his part, Dan had this to say about the change:
The opportunity to anchor Nightline and work with that incredibly talented team will always be one of the highlights of my career. I am also so proud​ ​that ​the ​team​'s creativity and compelling story-telling​ ​​​led us ​to become the #1 show in our time slot.

​But Abrams Media ​i​s​​ ​my ​passion​ ​and with its​ recent​ growth and success​es​, in particular Mediaite.com and TheMarySue.com, I ​have also realized how much I miss the day-to-day of running my digital media business. I am ​excited​ to lead its expansion, promotion and ​to create ​​original video and other ​new ventures, none of which is possible as a full-time ABC News employee. I will always be grateful to Ben Sherwood and James Goldston for allowing me to make this change while remaining a regular presence on all ABC News programs​.
Welcome back, Dan! Now leave us alone.
— —
Have a tip we should know? tips@mediaite.com