Old Pals Mark Halperin and John Heilemann Reportedly Battling Over Their Political Franchise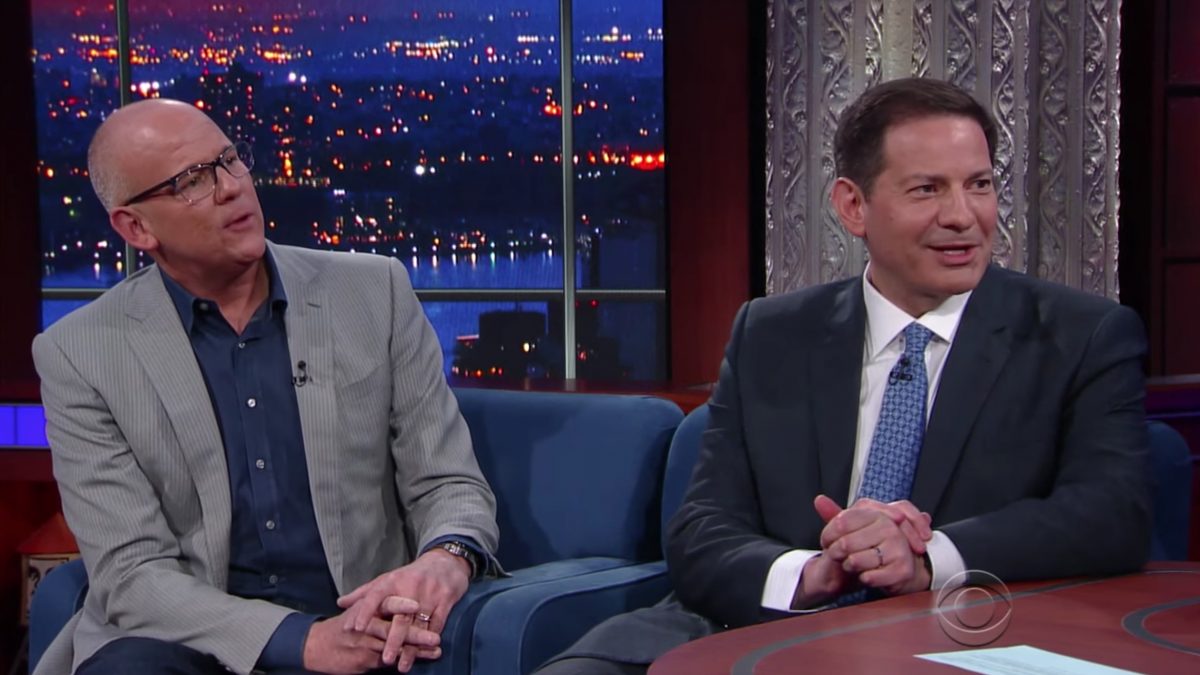 Former pals and political journalism heavyweights Mark Halperin and John Heilemann are engaged in a feud, the Washington Post reports.
Back in the halcyon days of the Obama era, Heilemann and Halperin were inseparable, churning out best selling presidential election autopsies and making regular appearances on Morning Joe for political analysis. The pair even nabbed a short-lived show on Bloomberg, With All Due Respect, which was canned last year after lackluster ratings.
But since a cascade of sexual harassment allegations fell down on Halperin (he is accused of groping, unsolicited erection-rubbing and pressuring colleagues into sex while political director of ABC News from 1997-2007) his career has fallen apart. He is persona non grata on Morning Joe, was fired from his and Heilemann's Showtime series The Circus, and their other upcoming projects were cancelled by HBO and Random House/Penguin Press.
Now comes the question of what Heilemann is supposed to do with all the work the pair put in during the 2016 election.
Per WaPo:
For months, Heileman, 52, and Halperin, 53, have engaged in negotiations over material that was to be part of a follow-up "Game Change" book and TV miniseries about the 2016 presidential campaign. Halperin appears to hold the key to the project: Notes and transcripts of interviews with Donald Trump and his campaign advisers and staff.

Heilemann is seeking Halperin's work for future projects, including another "Game Change" book, which also could form the basis of another TV adaptation. But Heilemann has made clear that his collaboration with Halperin is over and that Halperin won't share in any advances or royalties from anything Heilemann produces, according to people familiar with their negotiations.
The two, according to the Post, "have been unable to agree on a price for Halperin's material, which has made it impossible for any project based on it to go forward."
Read the report here.
Correction: This post initially said With All Due Respect was an MSNBC show. It was a Bloomberg program that rebroadcast on MSNBC.
Have a tip we should know? tips@mediaite.com
Aidan McLaughlin - Editor in Chief