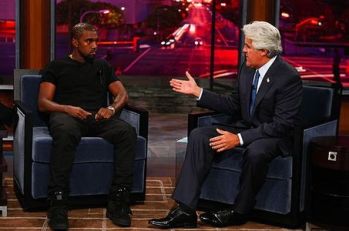 With Jay Leno on the air at 10pm for NBC just one month, the ratings have dropped significantly over the weeks, to 5.6 million viewers during the first four days of last week.
And in a bad sign for NBC, some of the local affiliate networks are speaking out against the move, as their 11pm newscast ratings have seen a hit.
Now Joe Flint of the Los Angeles Times talked to a few executives at local NBC affiliates about the effect on their newscasts. "I'm not pleased with what Leno is doing. I don't think anybody is," said Craig Allison, vice president and general manager of KSHB in Kansas City.
Still, others reserved judgment, including an exec at WBAL, which was a focus of the piece for losing its top slot in Baltimore local news over this past month. "People want to declare the game over because we are down a couple of runs after the first inning. There is a long way to go," said WBAL's president and general manager, Jordan Wertlieb. "We look at this as a 52-week strategy."
Writes Flint:
NBC has maintained that programming Leno five nights a week in prime time is more about economics than ratings. A talk show is less costly to produce than the hourlong dramas the network used to air. That being the case, Leno does not have to do as well as NBC's dramas did for the move to be a financial success.
It's still early, but the rumblings of discontent at the affiliates does not bode well for the longterm solution of Leno at 10pm.
—–
» Follow Steve Krakauer on Twitter
Have a tip we should know? tips@mediaite.com