O'Reilly Goes Off on Obamacare 'Disaster,' Powers Admits It's 'Setback' for Liberalism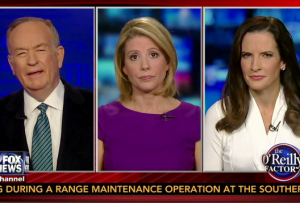 There's no sugarcoating it: the Obamacare rollout has been a fiasco so far. But what kind of long-term effects will it have on American politics? On The O'Reilly Factor Tuesday night, Charles Krauthammer suggested it could bring about the end of American liberalism, and on Wednesday, while Kirsten Powers didn't go quite that far, she conceded to Bill O'Reilly that it's a "major setback" for the liberal cause.
O'Reilly brought up President Obama's incredibly poor, record low poll numbers, calling them a "disaster," and said that while there are a number of good things about Obamacare, the rollout shows "the federal government is not capable of running the health care system."
Powers agreed that the trainwreck Obamacare rollout has dealt a powerful blow to the belief that government can provide for people. Kate Obenshain said it goes beyond that, because even young people consider Obama to be "incompetent" in his handling of the rollout.
Powers did point out that Americans had a deep mistrust of government "long before Barack Obama got into office," but O'Reilly shot back, "He's making it worse!" And Powers didn't even disagree that much, saying, "It's really bad for the cause!"
O'Reilly also charged that Obama never read the health care law. Powers and Obenshain both agreed it was likely, though Obenshain argued Obama had to have known what was in it at the very least and "knew the policy would not hold up if people were allowed to keep their health care."
Watch the video below, via Fox News:
[photo via screengrab]
— —
Follow Josh Feldman on Twitter: @feldmaniac
Have a tip we should know? tips@mediaite.com
Josh Feldman - Senior Editor