O'Reilly: Jay Carney Threw Hillary 'Under The Bus,' Benghazi Will Haunt 'Rest Of Her Political Life'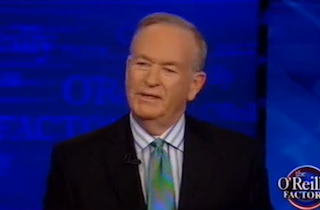 The Ghost of Benghazi Past will haunt Hillary Clinton for some time to come, Bill O'Reilly and Geraldo Rivera agreed on Friday. O'Reilly particularly reflected on White House Press Secretary Jay Carney's briefing today, during which he was grilled on the recent news about Benghazi, noting that Carney basically threw Clinton under the bus.
For starters, O'Reilly and Rivera agreed that the White House decision to edit talking points and promote a different narrative was a tactical decision made with the president's re-election in mind. But to O'Reilly, it was simply "dumb" and "stupid."
Rivera, asked about the inevitable comparison to Watergate, argued that Benghazi did not reach that height of scandal because Watergate involved crime — but that it is "deeply disturbing." Meanwhile, O'Reilly lamented that he views presidents as honest people… before moving on to the former secretary of state.
"Even though he doesn't know he did it, Jay Carney basically threw Hillary Clinton under the bus today," O'Reilly contended. "If you look at what he said, if you read the transcript: 'It wasn't us, it wasn't us, we had only a little bit to do with this. It was them, they wanted this out.' That's what Carney was saying. Going forward, Hillary Clinton is going to have this around her neck for the rest of her political life."
Unlike Watergate, Rivera said Benghazi isn't "a cancer on the presidency" — but it is "a malignancy on the future candidacy" of Clinton.
Take a look, via Fox News:

Have a tip we should know? tips@mediaite.com