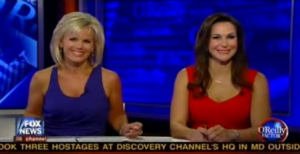 Hey, remember that meme from the past few weeks that Conservatives and Fox News were stoking anti-Muslim sentiment by harping on that whole Mosque thing? Well, don't worry about it! That's right, Bill O'Reilly's Culture Warriors were on the case to explain how that whole thing was completely overblown because, guess what? Americans hate Jews more! Yay!
Yes, O'Reilly brought out a 2008 study from the FBI that showed that, at the time, way more hate crimes were committed against Jews than Muslims. While those are certainly fascinating figures, especially considering, as O'Reilly pointed out, Antisemitism is usually considered more of a European problem, it really has absolutely nothing to do with the conversation at hand. Seriously, if people are worrying that anti-Muslim crimes are going to happen in the future because of talk that's happening now, why would it help to show that, two years ago, Americans beat up a lot of Jews? Seriously, that's one of the most bizarre arguments I've ever seen.
Fortunately, Tamara Holder was on hand to point out that recent figures show an uptick in anti-Muslim crimes. Of course, O'Reilly and Gretchen Carlson quickly reminded her that those figures were from CAIR which is made up of a bunch of "Arabs." Yep, Muslims have nothing to worry about.
And then, to help make this one of the best Culture Warriors segments ever, Carlson and Holder went on to defend strippers' right to protest outside of churches. Man, this was an awesome segment.
Have a tip we should know? tips@mediaite.com