Past Book Sales Show Apathy Rules When It Comes to Roger Ailes
Concha: Past Book Sales Show Apathy Rules When It Comes to Roger Ailes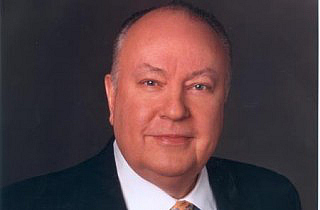 Two questions for you…and don't bother Googling the answer:
Who is John Fox and what makes him significant this weekend?
Answer: Fox is the coach of the Denver Broncos. Under his watch, his team owns the best regular season record in football two years running. From a media/television perspective, Chargers-Broncos on Sunday afternoon will easily be the highest-rated program on television this week. More will watch what unfolds at Mile High (estimated audience, 45 million) than those who tune in for the Oscars (40 million).
So why do so few people—even those fair-weather fans that watch football occasionally but not religiously—know who John Fox is? He did take a team (Carolina) to a Super Bowl once and has enjoyed relative success in a parity-stricken NFL.
Because, at least on Sunday, everyone will be tuning in to see Peyton Manning and the high-flying Broncos host Philip Rivers and the red-hot Chargers. And that's the point: Nobody cares about John Fox when Peyton is the true face of the franchise.
Same theory applies to Roger Ailes…at least to those fortunate enough to be living outside the media bubble.
Over the years, there have been plenty of books targeting the chairman and CEO of Fox News, an effort Ailes describes as a "cottage industry." What's true and what isn't in any of these portrayals is truly in the mind of the reader. People will believe what they want to believe. And since most of the anecdotes are based on anonymous sources, the only person who really knows the truth is Ailes himself.
That said, this column isn't about whether Gabe Sherman's upcoming book — which is getting plenty of attention on cable news these days — is accurate or not. Nor is it about fact-checking or Ailes's reaction. Instead, let's explore why cable news (outside of Fox News, of course, which obviously isn't touching the subject on-air) is even bothering to put segments together to discuss the Sherman book.
Mentioned earlier were all the books penned on Ailes in the recent past. All had damning allegations, including one doozy by MSNBC's Jonathan Alter last year that claimed in one chapter that Ailes had bulletproof glass installed in his office to avoid being assassinated by gay snipers positioned outside. Another 2013 release was a more positive portrait by Zev Chafets (Roger Ailes, Off Camera), who was given authorized access to his 73-year-old subject. A third, The Fox Effect, written by Media Matters founder David Brock, came out in 2012.
All were said to be "heavily researched." All had one major thing in common:
They didn't sell very well.
In fact, none even penetrated Amazon's overall Top 100 despite major hype in print and on cable.
And that's what makes Ailes the John Fox of cable news. Sure, he calls the shots in practice and on game day. Sure, he positions his players and dictates the culture of the organization. Sure, he wins. But it is Manning who people at home care about, because that's who they see calling the shots on-camera, on the field.
Same goes for Ailes. Yes, those who work in media all know exactly who he is. He's interviewed or hired some of the anchors/hosts you see on CNN (Chris Cuomo at Fox, for example) and MSNBC (Chris Matthews at America's Talking). He and Rachel Maddow are friendly enough for Ailes to write a thumbs-up blurb for her book released last year. Any producer, director, editor or writer in news knows his name and what he represents.
But when extending that conversation outside of the newsroom — outside of the political blogosphere — do you know what you'll find out quickly?
Ailes isn't a household name.
Not even close.
For fun this weekend, ask a few men and women you may be meeting up with who Ailes is. If even three out of ten know the correct answer, that will exceed what my experience when conducting a similar sample at a NFL playoff party last weekend with friends who work outside the industry.
And it's why books on this subject simply do not matter to those who do not work in media.
"Most people don't care about Roger Ailes," the aforementioned biographer Chafets told The New Republic last summer after his book launched to tepid sales.
Of course, all of this won't stop cable news from conducting panel after panel on the Sherman book. Note: It's fine if we're talking about a show like CNN's Reliable Sources or Fox's Media Buzz—programs tasked with exploring media-centric stories and trends while offering criticism when warranted (Reliable will feature an interview with Sherman this Sunday, for example). But other programs that are supposed to focus on general hot topics of the day? You can sense the audience's eyes glossing over 30 seconds into the segment once the words "book" and "Ailes" are uttered.
But what if we were talking about a behind-the-scenes, scandalous, tell-all book on the alleged jaw-dropping actions of Bill O'Reilly, Sean Hannity, Megyn Kelly, Shep Smith and Bret Baier? Well, that would be far more interesting because they represent the network in front of the curtain, not behind it. Love or hate 'em, those are the only folks for whom the audience can generate any emotion.
Marc Lamont Hill — who once sparred with O'Reilly often on Fox before becoming a CNN contributor (one of many hats the political commentator wears) — said it best during a Wednesday night panel with Piers Morgan:
"I don't think there's a certain moral expectation about TV executives, and certainly not about Fox News…The people who like Fox News don't like it because they think Roger Ailes is a good guy; it's because they tell the story that they want to hear. I think that people who hate Fox News will just have more ammunition to hate Fox News. I don't think you'll see any large shift in how the public views Fox."
Sherman's book–The Loudest Voice in the Room–comes out next week.
It isn't the first book written about Roger Ailes.
And is history is any indicator, despite America's apathy regarding the subject…
It certain won't be the last.
— —
>> Follow Joe Concha (@ConchaMedia) on Twitter
Have a tip we should know? tips@mediaite.com