Pastor Withdraws From Obama Inauguration Due To Anti-Gay Remarks From Past Sermon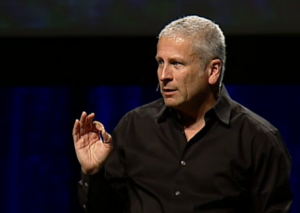 The pastor who was slated to deliver the benediction at President Obama's inauguration later this month has withdrawn due to anti-gay remarks he made in mid-1990s sermon. The Presidential Inaugural Committee said they were not aware of Rev. Louie Giglio's remarks at the time they selected him.
On Wednesday, progressive site ThinkProgress reported on (and posted audio of) the remarks made in the nearly hourlong sermon entitled "In Search of a Standard – Christian Response to Homosexuality."
Below are a few of the comments Giglio, a pastor at Passion City Church in Georgia, made:
We must lovingly but firmly respond to the aggressive agenda of not all, but of many in the homosexual community. … Underneath this issue is a very powerful and aggressive moment. That movement is not a benevolent movement, it is a movement to seize by any means necessary the feeling and the mood of the day, to the point where the homosexual lifestyle becomes accepted as a norm in our society and is given full standing as any other lifestyle, as it relates to family.
Giglio also said homosexuality is a "sin" not an "alternative lifestyle" — spoke about "recovery."
In a statement about his withdrawal, the pastor said his participation in the inauguration would likely be "dwarfed by those seeking to make their agenda the focal point of the inauguration."
"Clearly, speaking on this issue has not been in the range of my priorities in the past fifteen years," he added. "Instead, my aim has been to call people to ultimate significance as we make much of Jesus Christ."
The Presidential Inaugural Committee, for their part, said they weren't aware of Giglio's remarks.
"We were not aware of Pastor Giglio's past comments at the time of his selection and they don't reflect our desire to celebrate the strength and diversity of our country at this Inaugural," committee spokesperson Addie Whisenant said. "As we now work to select someone to deliver the benediction, we will ensure their beliefs reflect this administration's vision of inclusion and acceptance for all Americans."
MSNBC's report below:

Have a tip we should know? tips@mediaite.com