Presidential Historian Jon Meacham: Trump Manifests 'Least Attractive Characteristics' of America
In an appearance on MSNBC, famed presidential historian and Random House editor Jon Meacham said President Donald Trump has not "hijacked" America, but rather embodied the country's worst characteristics.
The author made the comments while on Morning Joe today:
"Donald Trump is the most vivid manifestation of the least attractive characteristics in the national character. We haven't been captured by Donald Trump. We have had our worst instincts affirmed, exacerbated, and put in front of the world. I think to suggest that somehow or another he has hijacked the country, lets the rest of us off the hook because right now the kind of courage you're talking about is required not simply of people who are in elective office but all of us. It's why conversations like this matter. Jefferson said men should be participators in Congress not only in Congress or elections but everyday."
Meacham continued by referring to the Trump presidency as "a crisis" and an "important, life or death matter" for America.
"The country has fully the capacity to do the wrong thing," he added. "The wondrous thing about the country is that at least 51 percent of the time, when we have actually let those better angels win."
Watch above, via MSNBC.
[image via screengrab]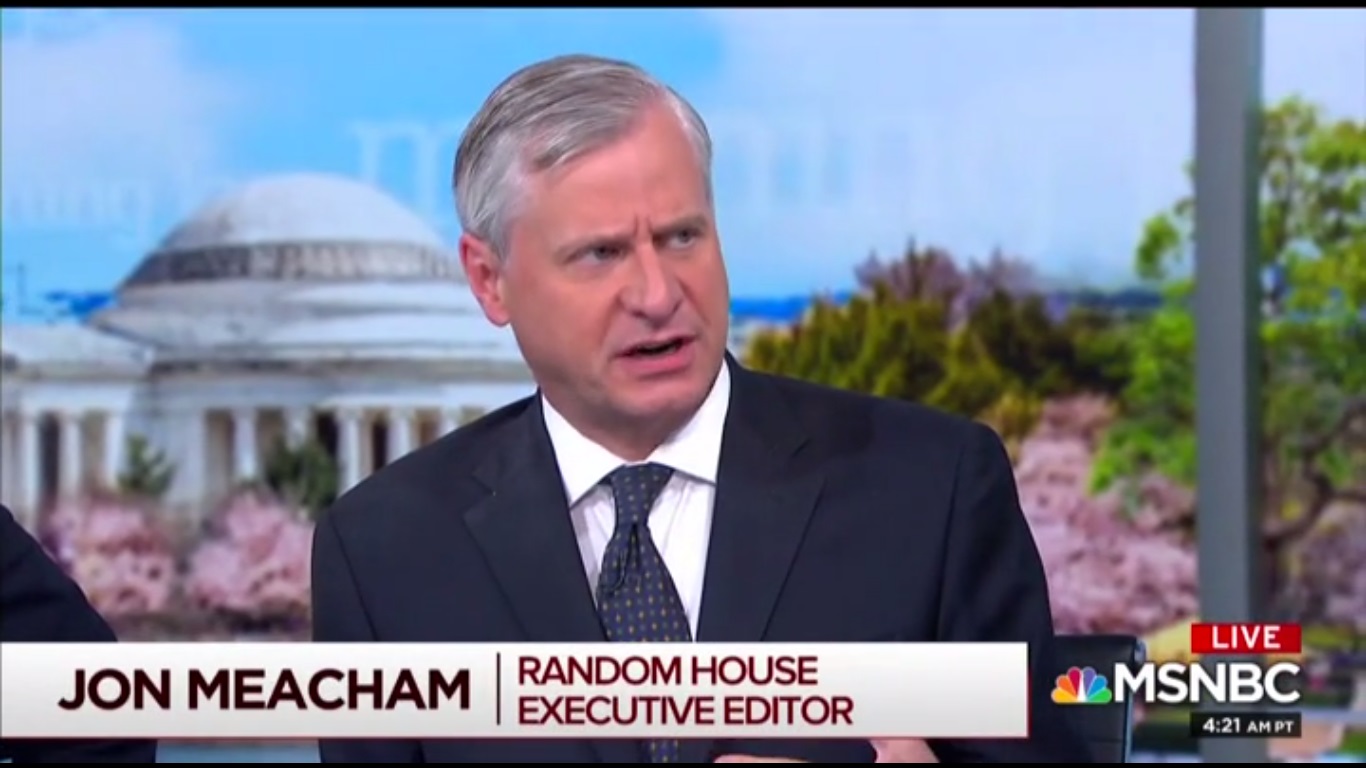 Follow the author on Twitter (@calebecarma).
Have a tip we should know? [email protected]