Preview of Liberal Meltdown over GOP Efforts to Fracture Democratic Coalition
Rothman: Preview the Liberal Meltdown over GOP Efforts to Fracture Dem Coalition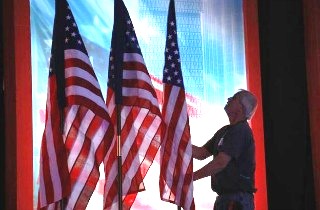 Liberal pundits have taken to mocking the GOP for ignoring the prescriptions laid out in the vaunted "autopsy" the Republican National Committee performed on the corpse of the party's 2012 hopes. The criticism begins and ends with the observation that the Republican Party's members in Congress have failed to come together around a plan to provide the nation's illegal immigrants with a pathway to legal status. The criticism is valid and the Republican Party's failure to embrace immigration reform may mute their ability to appeal to Hispanic voters.
But the overall critique, that the GOP has abandoned the effort to persuade the members of President Barack Obama's winning coalition to consider the alternative, is baseless. The GOP has not forsaken the effort to appeal to Democratic voters — that campaign has merely evolved from a conceptual to a strategic stage.
Take, for example, a variety of insightful pieces published this week from conservative columnists who are taking a tactical approach to fracturing the Democratic coalition.
Writing in the Wall Street Journal on Thursday, conservative radio host Michael Medved performed an astute analysis of the last cycle's exit polls and determined that the Democratic strategy of accusing the GOP of waging a "war on women" was actually not successful. In fact, traditional Democratic voters — minorities and young, single women — voted for the president in numbers proportional to past presidential elections. White and married women, however, did not.
Medved concludes that the Republican Party is best served by re-calibrating its approach to minority voters rather than to expend energy countering the baseless charges hurled at GOP pols that they are somehow champions of discrimination in the workplace or in favor of regulating female reproductive organs.
On Friday, National Review columnist Mona Charen identified the widening cracks in the Democratic coalition of minority voters that could presage greater tremors ahead. She cited as evidence a revolt among Asian-Americans, a key Democratic voting bloc, in California against the racial education quotas enshrined into state law by Proposition 209. Charen added that progressive icon, New York City Mayor Bill DeBlasio, is also in the process of putting down an insurrection among black and Hispanic supporters concerned over his administration's decision to close a number of charter schools as a reward to the city's resurgent teachers union. These divisions, she observed, are ripe for exploitation by the GOP.
Medved, Charen and others are not alone in determining that the GOP's problems appealing to minority voters is their primary electoral challenge. The party's libertarian wing, nominally led by Sen. Rand Paul (R-KY), regularly acknowledges the problem and is actively attempting to address it.
Paul's critique of the GOP, that it must speak to the concerns of minority voters and not merely those occupying the nation's upper income brackets, is matched by his own actions. Among the many concerns that minority voters hold, which the Republican Party has seemed broadly unable or unwilling to address, are the apparent racial disparities that characterize America's criminal justice system.
I argue that there are historical factors behind the GOP's unwillingness to confront the injustices which many analysts believe characterize the enforcement of the country's criminal code. But the GOP is rapidly evolving on that issue and finding some willing allies on the left who are happy to embrace the GOP's changing approach to criminal justice reform. The most striking evidence for this evolution occurred on Wednesday night at a Charles Koch Institute-sponsored Mediaite bipartisan panel discussion on the need for those reforms.
Judging from MSNBC host Joy Reid's reaction to that event, the Democratic Party's liberal wing accurately judges this shift in conservative thinking on issues like criminal justice reform to be a major threat to her party's electoral prospects:
Reid invited one panel participant, Texas NAACP President Gary Bledsoe, on her program Thursday and excoriated him for making "common cause" with the vrag naroda Koch brothers.
Bledsoe, who is genuinely concerned for the lives of the Americans who have been destroyed after a brush with the law, was taken to task for putting his deeply-held values before the best interests of the Party. "Are you concerned," Reid asked, after Bledsoe noted that Republican legislative allies are critical in a state with few statewide Democratic officeholders, "that you're sort of mainstreaming the very far-right that is involved in the political campaigns to remove those legislators that you talked about?"
Translation: Isn't it a better strategy to use criminal justice reform as a political cudgel against Republicans than to change minds and help people?
The backlash remains, at this point, restrained; but expect the cries of alarm among liberals to grow louder when the stakes are higher — like, say, the genuine loss of political power that would accompany the disintegration of the Democratic coalition. And the makings of just such a political crisis are beginning to consolidate in Illinois.
There, after decades of corruption at the highest levels and diminishing returns on Democratic governance in office becoming unavoidable, African-Americans are abandoning support for the Democratic incumbent and backing the Republican candidate.
"We've got a one-party system in Chicago and Illinois. We've got to break it up," said Cook County resident Hermene Hartman, founder of the urban online magazine N'Digo. "We've got to bring about some change. And you're not going to change, if you don't change."
"We been drinking the Democratic Kool-Aid for 40 years and I don't see no change," African-American Republican "convert" Bob Israel told a local ABC News outlet.
Not merely African-American voters but officeholders are backing off traditional Democratic support.
"I am sure we will hear the moans and groans from our Democrat friends regarding our decision in this endorsement and support of a Republican," said former four-term East St. Louis Mayor Carl Officer after announcing that he has formed a SuperPAC backing the GOP candidate for Illinois governor. "However, we ask them to consider whether we do not need a totally different approach for all Illinoisans to have a chance to carve out their share of that American dream."
Good governance is good politics, and the Republican effort to chip away at the Democratic Party's monolithic minority support will require a shift in the party's political priorities. But if they are successfully able to appeal to minority voters, expect the Democratic Party's loyalists to react rather strongly, although not disproportionately, to the scope of the threat to their party's electoral viability.
[photo via Rick Wilking/Reuters]
— — 
>> Follow Noah Rothman (@NoahCRothman) on Twitter
Have a tip we should know? tips@mediaite.com