Rapper Joyner Lucas Shoots Down Tomi Lahren's Conversation Request: She Wants 'To Make Us Look Crazy' on TV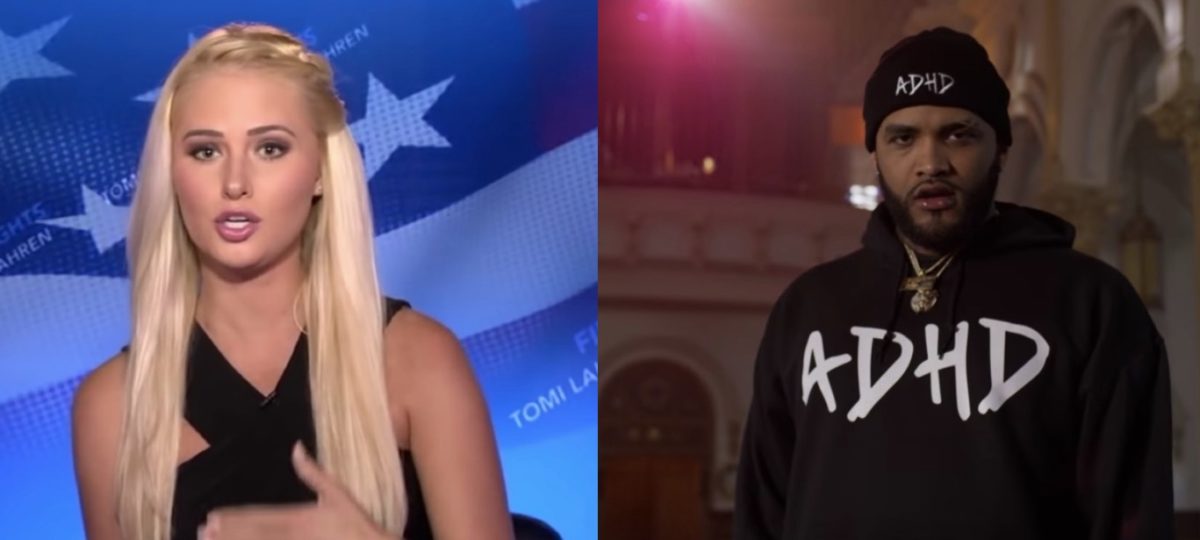 Rapper Joyner Lucas shot down a conversation request from Fox Nation host Tomi Lahren, who he accused of just trying to make him "look crazy" on TV.
Lucas called out the right-wing pundit by name in his latest single — during a verse in which he condemned Lahren's Fox News colleague Laura Ingraham for mocking the late Grammy-nominated rapper Nipsey Hussle shortly after his brutal killing — which led her to contact Lucas via Twitter direct messages.
"Although I don't appreciate you depicting and calling for my death in your latest music video, I would like to sit down and talk with on or off camera," Lahren messaged Lucas in DMs he published. "Maybe we can find some common ground."
In an Instagram story today, Lucas explained why he shot down Lahren's conversation request.
"I created 'I'm Not Racist' so we can have conversations that need to be had and get a level of understanding of each other," he wrote — referencing his track "I'm Not Racist," which is about a white and black American sitting down to debate their perspectives on race.
"But… speaking to Tomi wouldn't be productive because she's already talked to countless rappers about their views and feelings and all she did was shit on them," the emcee added. "I'm setting myself up for failure if I have that conversation. She isn't rational or understanding on any level."
"Her aim is to make us look crazy on national television," Lucas concluded. "I'm not doing it, sorry not sorry."
Lahren's latest beef with rappers started after Lucas released a song this month titled, "Devil's Work," where he namedropped Lahren and Ingraham after listing mass shooters Dylann Roof and James Holmes, as well as imprisoned hedge fund manager Martin Shkreli:
"Tomi Lahren run her mouth and then she get defensive / Laura Ingraham laughin' at death and disrespectin' / I really feel like you should teach them stupid hoes a lesson / Either that or give us back somebody who deserve the blessings."
In the past, Lahren, who now hosts First Thoughts on Fox News' digital platform Fox Nation, has gotten into public feuds with rappers Wale, Jay-Z, Cardi B, Nicki Minaj, The Game, and many others.
[image via screengrab]
Have a tip we should know? tips@mediaite.com