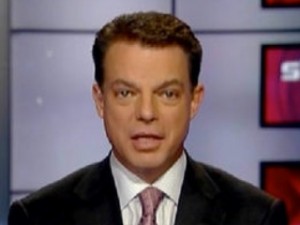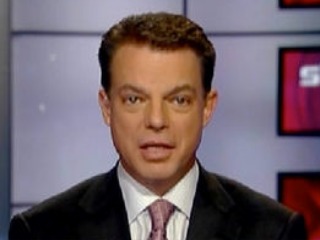 Thursday night's ratings would have been excused if they were a little low; there was, after all, a World Series game, and MTV had the Jersey Shore season finale (and reunion!). But that wasn't the case at all. Maybe it was Gadhafi's murder, perhaps it was a string of repeats on other channels (Bill O'Reilly, for instance, beat out NBC repeats of Whitney and Community in total viewers), but the cable news networks posted some pretty strong numbers on the night as a whole, even if the tempting counter-programming hadn't existed.
Some observations from around the dial:
No show on any of the four networks, from 5 p.m. to midnight, dipped below 123,000 viewers in the 25-54 demo. O'Reilly won the night with 550,000 viewers for his original 8 p.m. slot. And then his repeat at 11 p.m. beat every show on every other network throughout the night (Baier and Hannity, both on FOX, managed to beat his repeat).
Anderson Cooper's 8 p.m. airing was the highest-rated non-FOX show on Thursday in the 25-54 demo, with 332,000 viewers. His 10 p.m. repeat was CNN's second-highest of the evening.
Jane Velez-Mitchell finished second at 7 p.m., behind FOX's Shepard Smith. Coming in last in the time slot was Chris Matthews.
Lawrence O'Donnell's last appearance at 8 p.m. saw him just edging out Nancy Grace, 197,000 viewers to her 185,000, for third place. Ed Schultz's last appearance at 10 p.m. (O'Donnell and Schwartz will be swapping spots on Monday) also produced a third-place finish. Throughout the night, the only MSNBC personality to not finish in third or fourth in the demo was Rachel Maddow, who came in second place to Hannity at 9 p.m.
Here are the complete cable news ratings for Thursday night:
TV NEWS RATINGS: 25-54 DEMOGRAPHIC (L +SD)
5 pm
The5

307

Blitzer

187

Matthews

168

Special

168

6 pm
Baier

445

King, USA

215

Sharpton

153

Prime

156

7 pm
Shep

395

Burnett

189

Matthews

159

Issues

205

8 pm
O'Reilly

550

Cooper

332

O'Donnell

197

Grace

185

9 pm
Hannity

449

Piers
249
Maddow

325

DrDrew

184

10 pm
Van Susteren

324

Cooper

300

Schultz

1225

Behar

177

11 pm
O'Reilly

440

Burnett
196
O'Donnell

151

Showbiz

134

TOTAL DAY
330
206
142
128
PRIME TIME
443
294
249
178
Data by Nielsen Media Research. Live and same day (DVR) data.
TV NEWS RATINGS: TOTAL VIEWERS (L +SD)
5 pm
The5

1,431

Blitzer

965

Matthews

906

Special

560

6 pm
Baier

1,952

King, USA

854

Sharpton

762

Prime

571

7 pm
Shep

1,801

Burnett

679

Matthews

734

Issues

690

8 pm
O'Reilly

2,993

Cooper

891

O'Donnell

937

Grace

753

9 pm
Hannity

2,182

Piers

777

Maddow

1,097

DrDrew

582

10 pm
Greta

1,319

Cooper

789

Ed Show

874

Behar

495

11 pm
O'Reilly

1,314

Burnett

482

O'Donnell

544

Showbiz

424

TOTAL DAY
1,370
701
558
386
PRIME TIME
2,167
819
971
600
Data by Nielsen Media Research. Live and same day (DVR) data
Have a tip we should know? tips@mediaite.com