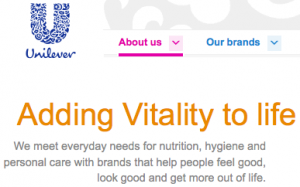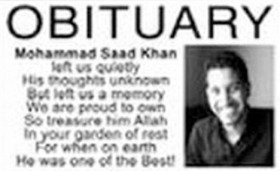 A challenge on a Pakistani reality show killed Saad Khan, a father of four — and the show's sponsor, Unilever Pakistan, is taking no responsibility for his death.
The Associated Press reports that the reality show, which was sponsored by Unilever's Clear Shampoo, made contestants swim across a lake while wearing a 15-pound backpack. Khan, one of the contestants, sunk underwater and drowned before any of the other contestants could rescue him.
Unilever, the multinational conglomerate behind brands such as Axe deodorant, Dove soap, Hellmann's mayonnaise, and Slim-Fast, denied any liability, though a spokesman said that they were considering providing for Khan's family "out of rightness." It's unclear if poor safety precautions played a part. On his blog, Khan's friend Farruk Ahmed asks:
How may lifeguards were present? In other reality shows like Fear Factor, there is usually 1 guard for each participant who is responsible to look after that individual. Why did it take around 15 minutes to search and take out the body when there were cameras watching the precise spot where Saad went down?
The pond in question is located in Chatuchak park in Bangkok. The pond is reported to be muddy with precise depth unknown. Why was the pond selected without measuring the depth and being tested by professional safety officials before the stunt?
One can only imagine the outcry if something similar happened in the U.S.
Reality TV was dismissed as a fad when it first sprung onto the scene in the late 90s and early 2000s, but high viewership and low overhead have established it as a lasting presence on television in the US and beyond. Thanks to advertiser-dictated content and the elimination of costs like scripts and actors' salaries, reality shows are resilient creatures.
In addition to Khan's death, reality show losses have led to a number of suicides over the years. Though contestants usually sign releases to protect the shows from legal liability should anything happen, saving a few extra dollars by not providing the appropriate safety precautions or psychological resources is socially irresponsible and unethical. And when a major corporation like Unilever greenlights deadly stunts, they shouldn't be allowed to slink out of the picture.
Have a tip we should know? tips@mediaite.com