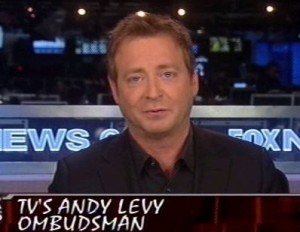 "It's like having an evil second Christmas!" exclaimed Greg Gutfeld of the idea of having a Republican debate on December 27th, moderated by Donald Trump. As bizarre as it sounds, the story is true, and on last night's/this morning's Red Eye, the panel dug into the implications of parachuting this sort of spectacle into a serious presidential campaign.
RELATED: Wait, What? Donald Trump To Moderate Newsmax Sponsored GOP Presidential Debate
The panel initially had a bit of trouble staying on topic, as Dana Vachon narrowed down the important television programs of the modern era down to Lost, American Idol, and The Apprentice, arguing that Trump was, in some ways, "a symbol of the great American success story" (the panel then went into the source of the energy on the island in Lost for a bit."
Panelist Tom Shillue got the panel on track by lamenting the fact that people care what happens in debates at all. "It doesn't matter how good a debater you are, it's getting ridiculous," he argued, to which Gutfeld responded that debates are helping Newt Gingrich. "Making my point!" he replied, "Newt Gingrich stinks!" Vachon interrupted to stick up for debates for exposing "gaping intellectual deficiencies" in people like Rick Perry, which Shillue defended as more likely to beat Obama than Gingrich.
The crew then shifted gears back to Trump, and how he would get along with other candidates. "I'm interested to see Trump put Newt's ego in check," Michelle Fields noted, to which Gutfeld agreed. Bill Schulz added that, no matter what happens, the debate promised to be the "classiest" debate in history, with free pinky rings and helicopter rides.
RELATED: Republican Candidates Of Substance Should Sit Out Trump Moderated GOP Debate
The panel discussion on the topic via Fox News below:
When the Halftime Report rolled along, Andy Levy arrived with little patience for Trump, asking the panel to "give it up to Jon Huntsman for refusing to participate in this farce. I am absolutely serious." He added a congratulations to the Republican party for "having a debate moderated by a crazy birther." Then there were a few minutes of perfunctory Lost debate, and Shillue, upon being challenged for his claim that Perry is more electable than Gingrich, emphasizing that, yes, "Newt Gingrich will lose." Levy also took the opportunity to correct Gutfeld on the name of the debate– which is not, in fact, officially titled "Donald Trump's Classy Debate."
The Halftime Report via Fox News below:

Have a tip we should know? tips@mediaite.com