Red Eye's Greg Gutfeld Tells Mediaite About His CNN Guilty Pleasure…And So Much More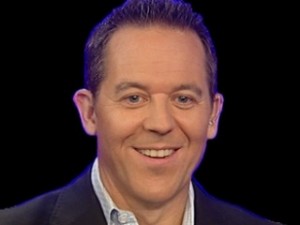 Fox News' brash, snarktabulous star of Red Eye, Greg Gutfeld is riding high on last week's ratings success averaging a staggering 208,000 demo viewers. For five consecutive days, the show averaged more demo viewers than shows airing in primetime (!) like John King USA, The Dylan Ratigan Show, and Erin Burnett's OutFront. All this for a show that airs at a time synonymous with Jack Lalanne Juicer informercials. Gutfeld divulged his secrets on how to keep people awake, his love of British pop culture, affinity for sludge metal and predilection for the news aggregator site Fark.
RELATED: Summer Of Gutfeld? Strong Ratings For Both Red Eye And The Five
Gutfeld's gutsy early morning talk show is a kind of anti-Daily Show, regularly featuring a motley crew of random panelists from all ideological shapes and colors ("From left libertarian to right libertarian, moderate liberals, communists…"). Sometimes controversial and often audacious, but always interesting, the program is never afraid to stick a finger in someone's eye, like the way Gutfeld did earlier this year, when he put Maroon 5's Adam Levine on blast for slamming Fox News. Deadpan co-host Andy Levy also famously rhetorically curb stomped Chris Brown on Twitter.
You would presume the show's kickass ratings stem from viewers DVRing the show for later, but in fact, people really do tune in at the crack of dawn to watch.
"We know we're an awesome show, I just want to put that out there," Gutfeld humbly acknowledges.
When asked about CNN, the network his show trounces regularly, the cable news star says he doesn't look at them as competition.
"Our biggest competitor is sleep; we have to convince a viewer not to go to bed and that's [the] hardest challenge a TV show has," he explains. "Sleep is far more enjoyable than what you're going to see on CNN at 8 o'clock."
"We can argue Red Eye is far superior to any kind of entertainment that you're going get when you're unconscious, I can safely say that."
Despite the show's penchant for tomfoolery, random YouTube clips and a talking newspaper puppet, Gutfeld says he doesn't feel like his show is a comedy show.
"It just so happens that most humans when they're communicating to each other about the most basic stories and assumptions of life tend to communicate through humor, and it takes the edge off when you're talking about serious stuff," he contends.
"I don't see Red Eye as a comedy show; the choice of stories can be absolutely no different than what you'd find on the O'Reilly Factor or any show. It's just that we'll have comedians on [as] just regular people. On our show you're encouraged to talk as though you're sitting around at a bar, and that you're saying your true feelings and it's not about impressing people, it's just how you'd talk after three beers, though none of us have had three beers."
Gutfeld says you don't have to be famous — or even conservative — to go on his show. "You just have to be interesting and, I think, likable. When we have a hard-core left winger on the show, they know the show is going to be fun and they know we listen to any kind of opinion. We don't immediately dismiss you out of hand because of your assumptions. The one thing that sticks with me is something Penn Jilette said a couple of years ago. He looks for people that you can never predict their third opinion after hearing their first two. I've always taken that advice, of hanging around people who you just cant predict every opinion, because if you can predict every opinion you've got an incredibly boring show, or if it's a network it would be MSNBC."
And also, in case you didn't know, the show actually films at 8pm — not 3 in the morning.
"We film in the evenings, not really at 3 a.m., though we try to pretend, but no, everyone knows it's not at 3 a.m.," Gutfeld says. "We wouldn't be able to survive after 3 months because we'd all become raging alcoholics if we had to stay up until 3 a.m.! The caliber of guests would be drastically different, it would be anybody who's up at 3 a.m. – strippers and bartenders!"
Many Red Eye fans might be surprised to learn that Gutfeld is an "ex-expatriate." He lived in London from 2004 to 2007, and admits it may have played a factor in much of the dark humor laced throughout his early morning show.
"A lot of the shows that I like, that I watched in London like Nighty Night, and Big Brother's Big Mouth, Peep Show, I'm Alan Partridge, which I think was no longer on, in repeats. These were all fairly surreal, subversive shows and I guess that probably seeped into my brain."
"I always liked a lot of British humor," he continues. "As a kid I loved Monty Python, I watch it now and it doesn't make me laugh, but when I was a kid I ate it up. I hated Benny Hill. I think it might have had an effect. There is some really unbelievable writing in England."
Admittedly, Gutfeld will sometimes watch rival network CNN, like when he tuned in for Dinner with the Kings, a special in which former CNN host Larry King invited Shaq, Russell Brand, Tyra Banks and Conan O'Brien (among others) to dinner for a chat.
During the show, Gutfeld was most impressed with O'Brien's opinions on entitlements.
"It was very refreshing to hear him condemn entitlements, I had never heard that from Conan O'Brien — him make a political or moral statement. He condemned the entitlement character — a person who feels like they deserve something without actually working for it and I really felt like it was a subtle but specific jab at the Occupy Wall Street protests."
To stay on top of the news, Gutfeld reads the "Drudges of the world." "I read Aces' blog which is pretty good, and I'll look at the Huffington Post, because I used to work there; I go there and just get a little wistful. I go to Fark. I think Fark is a good place to find unusual stories; they get almost everything. I look at a lot of the stuff in England as well, the Daily Mail. I look at a lot of music blogs, I like PopMatters and Stereogum."
A self-professed music junkie, Gutfeld says he uses his show to meet people he likes, such as members of The Clash. His musical tastes are pretty varied. "From Generation X all the way up to to present day bands, I like The Melvins, Torch, Black Moth Super Rainbow, F*cked Up — I love having Dick Valentine, Electric Six, I try to get people that I'm interested in."
But Gutfeld's most memorable Red Eye guest has been, far and away, Sex Pistol's lead singer Johnny Rotten. "I will always have to go back to Johnny Rotten, just for me. As a teenager, I had posters of the Sex Pistols on my wall when I was 14 or 15."
Some would argue that Gutfeld's status as a ratings draw would make him a perfect match for prime-time, but Gutfeld stresses he is thankful for what he's got.
"I'm happy to have a job. I usually don't look too far into the future. I'm doing two shows on Fox News channel. Five years ago, I had nothing on TV! I was writing a book on England, living in London. To be able to do two programs is pretty awesome! I'm just pleased as punch," Gutfeld exclaims. "I can't believe I just said, 'pleased as punch.'"
Greg Gutfeld can be regularly seen on Fox News's Red Eye and The Five. Follow him on Twitter at @greggutfeld.
Have a tip we should know? tips@mediaite.com