Red State Dem Heitkamp to Vote 'No' on Kavanaugh: 'I Will Continue to Stand Up' for Women and Girls
Senator Heidi Heitkamp (D-ND) is a 'no' on the Brett Kavanaugh nomination.
The news was first reported by North Dakota's WDAY News who sat down with Heitkamp to talk about her reasoning behind her vote in an interview that has not yet aired.
"The process has been bad, but at the end of the day you have to make a decision," Heitkamp says in the preview clip on the WDAP homepage.
In a statement tweeted out, Heitkamp also made it clear: "Our actions right now are a poignant signal to young girls and women across our country.
"I will continue to stand up for them," she added.
Fox News likewise noted that last week's hearing was a primary factor.
"It sounds like last Thursday's hearing with Dr. Christine Blasey Ford and Judge Brett Kavanaugh is something that Heidi Heitkamp thought about for a couple days and ultimately decided a few minutes ago that she could not support his nomination to the court," Peter Doocy reported. "She explained herself like this in an e-mail that we just got. It says, in addition to the concerns about his past conduct last Thursday's hearing called into question Judge Kavanaugh's current temperament, honesty and impartiality."
Heitkamp, along with West Virginia's Joe Manchin, were the only two undecided Democrats leading up to Friday's confirmation vote.
Read Heitkamp's full statement below:
Here is the screenshot: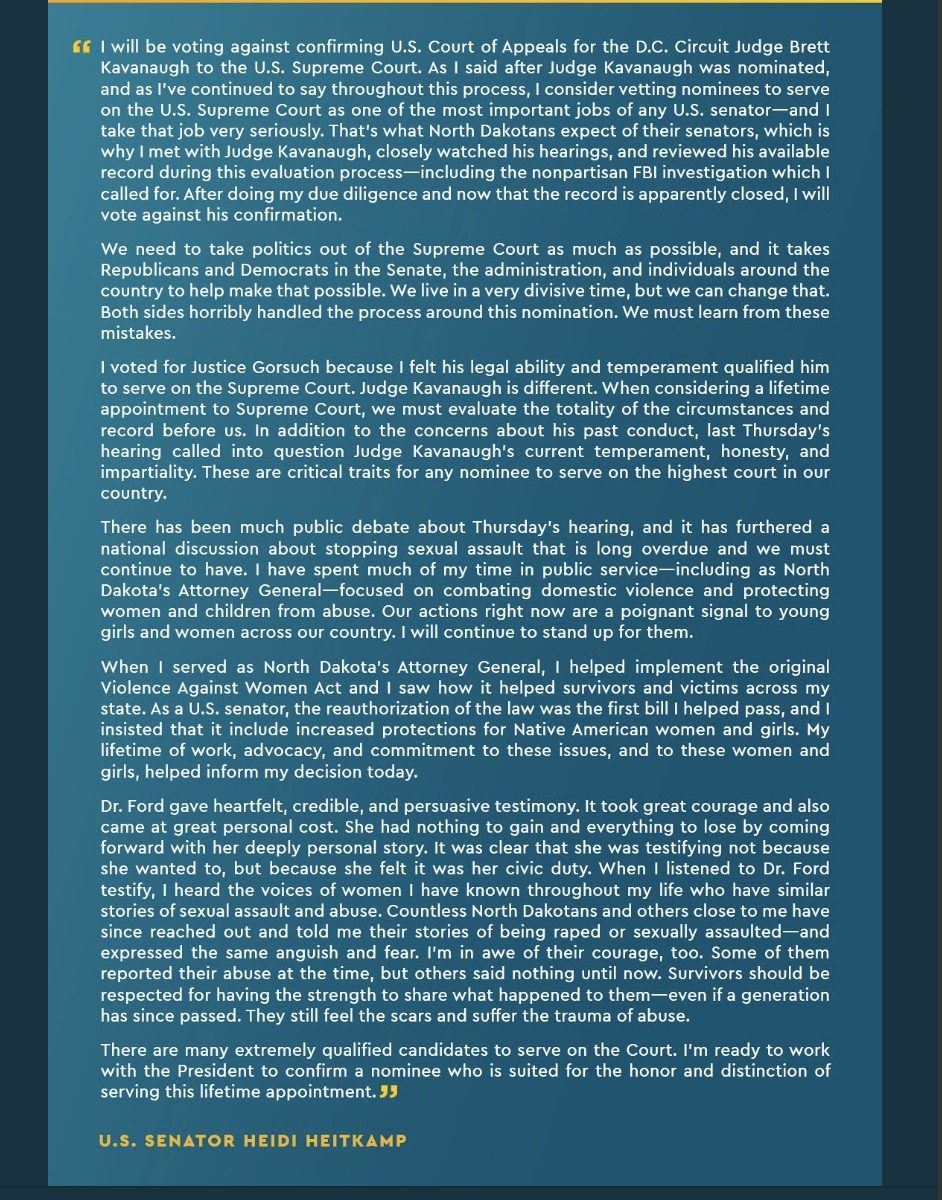 Watch above, via Fox News
[image via screengrab]
Have a tip we should know? tips@mediaite.com