Head of the House Select Committee on Benghazi Trey Gowdy (R-SC) told Face the Nation's Bob Schieffer Sunday morning he believed there were still significant gaps in the correspondence Clinton had turned over, including from the day of the photo that has since become her iconic Twitter avatar. Don't pretend like you don't know what he's talking about: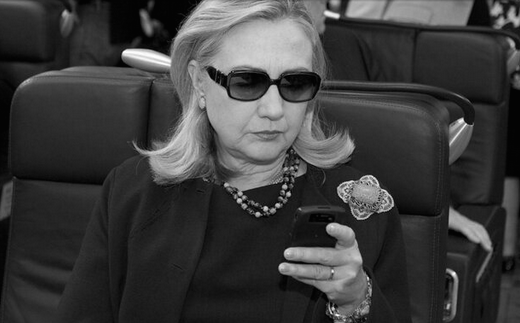 "There are gaps of months and months and months," Gowdy said. "If you think to that iconic picture of her on a C-17 flying to Libya, sunglasses on, she has her handheld device in her hand — we have no e-mails from that day. In fact we have no e-mails from that trip."
RELATED: Dem Rep. to Issa: You're Not Going to Find a Benghazi 'Stand Down' Order in Hillary's Emails
"It's strange credibility to believe that if you're on your way to Libya to discuss Libyan policy that there's not a single document has been turned over to Congress. …It's not up to Secretary Clinton to decide what is a public record and what's not."
Clinton was revealed this week to have conducted State Department business on a personal email account hosted by a private server, giving her unprecedented control over access to her correspondence, which is supposed to be archived with the government. Clinton has called upon the State Department to make her emails public, while ranking member of the Benghazi Committee Elijah Cummings (D-MD) has recommended Gowdy release the 300 emails Clinton has already turned over.
Gowdy said he would not comply with this second request. "It's frankly not fair to the secretary, not fair to your viewers, or my fellow citizens to selectively release information," he said.
Watch the clip below, via CBS News:
[Image via screengrab]
——
>> Follow Evan McMurry (@evanmcmurry) on Twitter
Have a tip we should know? tips@mediaite.com