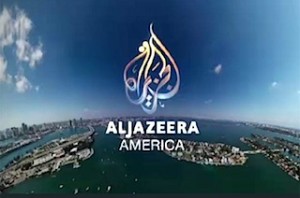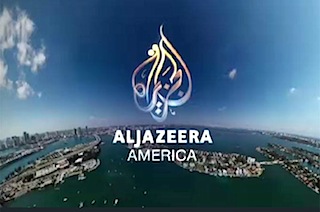 Just how bad was now-defunct Al Jazeera America's financial woes? According to one lawsuit, the network lost nearly $600 million in just its first two years of operation.
The New York Times reported those figures in a Friday story on a lawsuit filed by former AJAM executive Anand Gupta, who claims that he was passed over for a promotion and a raise because of his Indian heritage. According to Gupta's suit, the lack of a raise came despite the fact that AJAM was spending money liberally on expensive frills.
"In the suit, Mr. Gupta also laid out specific details about how much the network suffered financially in its brief existence," The Times reported. "In the network's first year on the air in 2013, the suit asserts, citing tax returns, it had a net operating loss of $250 million, and in 2014 it lost an additional $335 million."
Those figures, keep in mind, do not include 2015 and 2016 losses and the $500 million Al Jazeera reportedly spent to purchase Current TV in the first place. All told, Al Jazeera may very well have pumped over a billion dollars into a network that never averaged more than a hundred thousand viewers.
UPDATE – 04/22/16 @ 4:56PM: Al Jazeera America's PR firm provided us with the following statement:
We strongly disagree with the allegations made in Mr. Gupta's complaint, which contains many factual inaccuracies, and we intend to vigorously defend the Company's position. The Company firmly believes it acted appropriately and properly in its interactions with Mr. Gupta at all times, and Mr. Anstey has worked tirelessly to ensure that all employees were treated fairly during their employment since he came on board last year.
[Image via screengrab]
——
>>Follow Alex Griswold (@HashtagGriswold) on Twitter
Have a tip we should know? tips@mediaite.com