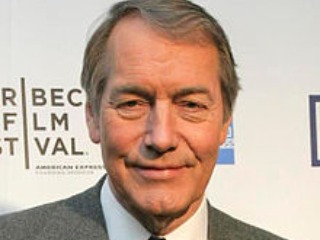 Television host and seasoned interviewer Charlie Rose joins radio and television personality Gayle King as two of the newest editions to the revamped edition of CBS' Early Show.
The show is being given a complete makeover, with a brand-new set and a focus on hard news rather than the fluffier fare normally associated with morning talk shows. In addition, as The New York Times reports, the show will be "employing a conversational approach like Morning Joe on MSNBC and The View on ABC."
RELATED: Cynics Beware: OWN Works As A Concept and Network
The two will make their debuts with the show early next year, joining current co-hosts Erica Hill and Jeff Glor.
The plan, according to the NYT, is to have the show forge its own way rather than repeatedly attempt, and fail, to replicate the success of its early morning rivals:
Privately, executives say that because the network has forever failed to beat NBC's "Today" and ABC's "Good Morning America" by imitating those shows, it is instead going to try something wholly different.

The plan is already the talk of the tight-knit, gossipy New York television news industry. But will it be talked about anywhere else?
Some speculate that Rose will appeal mostly to an older crowd, while King — whose name has been closely linked to that of best friend Oprah Winfrey — may do well with female viewers. While neither name is a proven ratings draw, their contributions to the show and it's new, newsier format are sure to at least draw in some initial viewers curious to see whether such a formula and format will translate into ratings.
h/t NYT
Have a tip we should know? tips@mediaite.com